Overview
Reliable Data For Better Decisions
Gain a more complete view when assessing and managing new customer credit risk. Go beyond the traditional credit file to get deeper insights into payment transactions, financial behaviors, employment information, and more. Our expanded credit decisioning solutions, attributes and scores can help you make more informed credit decisions, expand access to credit, and help you mitigate risk.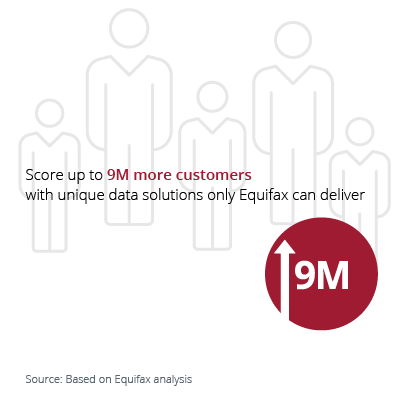 Financial Services
Expand access to credit while effectively mitigating risk
Automotive
Find ideal customers and understand financial capacity
Fintech
Identify and target new customers quicker and with greater confidence
Mortgage & Housing
Identify and approve quality borrowers and renters efficiently
Ready to Complete Your Task?
Recommended Products
Need Help deciding?
Connect with our sales team today to get a product consultation.