Overview
Complete Identity Verifications With Confidence
Change your approach to digital identity verification and fraud prevention so you can fight fraud without disrupting the consumer's experience.

At the first point of contact, use layered authentication practices to vet consumers properly and thoroughly and develop a baseline for later interactions to assess if certain behaviors are consistent or anomalies that might indicate fraud.

Get digital authentication right to provide dual protection for your business and the consumer.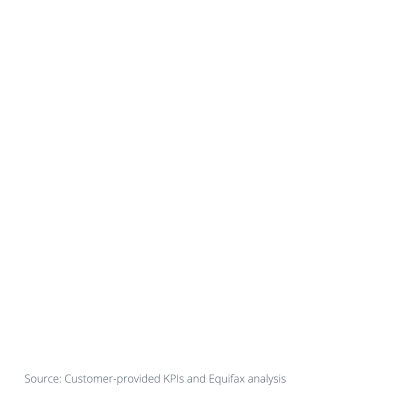 Achieve Better Business Outcomes
Segment customers by financial capacity
Optimize cross-sell and up-sell offers
Find hidden opportunity
Deepen engagement & grow share of wallet
Inform treatment groups to build loyalty
Expand lending audience
Identify customers that can spend or invest more
Seize in-market customers seeking credit
Financial Services
Identify high potential customers to grow share of wallet and deliver next-best offer
Automotive
Segment customers to determine future auto needs and spending capacity
Fintech
Understand consumer financial capacity and credit to assess cross-sell offers
Communications & Utilities
Mitigate churn and maximize profitability with consumer segmentation and insights
Ready to Complete Your Task?
Recommended Products
Need Help deciding?
Connect with our sales team today to get a product consultation.