Security at Equifax
Equifax is committed to being an industry leader in security. That's why, since 2018, we have invested an additional $1.5 billion in our security and cloud technology transformation. Today, we are a new Equifax. Our culture prioritizes security, and we have overhauled our security controls, completed rigorous certifications of our program, and shared lessons learned with our customers and partners. Security is embedded into everything we do. To learn more about security at Equifax, read our 2020 Security Annual Report.
"We have established a culture of security focused on building trust by embedding security into our DNA."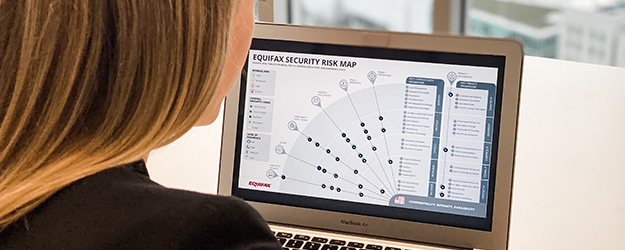 Innovative Risk Management
Equifax was honored with the 2019 Risk Management Innovation of the Year award from Continuity Insurance and Risk (CIR) for the board governance framework we use to drive clear and objective security governance decisions.