Data and Analytics
You Asked, Entrepreneurs Answered: Using Data for Smarter Actions
You Asked, Entrepreneurs Answered: Using Data for Smarter Actions
During our March 10 Market Pulse webinar, our panel of experts discussed details pertaining to entrepreneurs and how they can participate in the Equifax Accelerate program to benefit their business, as well as, the latest economic update, small business insights, and consumer credit trends.

This month's presenters included Dylan Hall, Co-Founder and CEO at Safe Rate; Peter Hellwig, Co-Founder at Atmos Financial; Amy Crews Cutts, President and Chief Economist at AC Cutts & Associates; Sarah Briscoe, Lead Commercial Statistical Analyst at Equifax; and Tom Aliff, Risk Consulting Leader at Equifax.

Presenters followed up with audience members' questions* about the Equifax Accelerate program, their companies, and advice for entrepreneurs on how Equifax's API tools can help.
Dylan Hall and Peter Hellwig answer the many critical questions below.

Watch a replay of our webinar, "Market Pulse: How Entrepreneurs Leverage Data for Smarter Actions" or download a copy of the presentation.

What is Safe Rate? How and why did you start the company?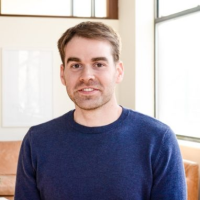 Dylan Hall: Safe Rate is a personalized mortgage lender that focuses on the needs of emerging and first time home buyers. We became passionate about this after the recession by wondering how we can make more flexible mortgage solutions for consumers. We offer a technology platform that supports the consumers from what's the mortgage, to paying off the home loan. We offer the Safe Rate mortgage that is a flexible product that tailors the needs of first time home buyers that have less than a 10% down payment. If a borrower improves their score during the loan we lower their interest rate.
What research led you to this type of innovation?
Dylan Hall: I connected with a professor at University of Chicago and we looked into how we can reduce defaults. We saw that home price decline was a big driver of default and prepayments. We provide payment relief which reduces the likelihood of default. We also align these incentives for borrowers and investors. We also found that when a borrower's credit profile is improving it is more likely that they will refinance.
Tell us about Atmos Financial? What is the problem you are aiming to solve and how are you doing it?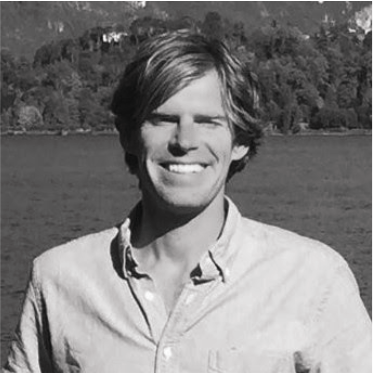 Peter Hellwig: We (Atmos Financial) are trying to solve the problem of climate change through a bank account. Atmos Financial is a product that democratizes climate action. We create climate positive bank accounts for individuals by reducing the emissions of low portfolios. We do this through individual people, checking accounts, and saving accounts. We offer a non-sacrifice banking solution.
There is a saying, "What is good for the environment is not good for the pocketbook," What is your view on this?
Peter Hellwig: That perception is a little bit outdated. There are a good amount of lending opportunities actively reducing emissions but simultaneously profitable from a banking standpoint. From a customer standpoint there is no reason why customers should accept lower rates because they want to align their value in their products. Atmos is taking a stand by trying to deliver to our customers higher rewards and better technology. We believe this is a winning combination to attract more people.
Where is Atmos Financial going from here?
Peter Hellwig: We are heads down in product development and will continue to be for a while. Ultimately, our goals are to accelerate capital and climate positive access classes. We continue partnering with lenders to facilitate loaner origination using a diverse balance sheet and creating products that banks and lenders can tap into.
What is ahead for Safe Rate?
Dylan Hall: Equifax is helping us expand access to credit by leveraging alternative data sets. This makes us more successful for consumers and makes us more aligned with our mission to create financial solutions for first time home buyers. We are exploring a new feature on our platform called "shop" where we can help users shop for homeowners insurance anonymously and securely. We came up with this approach during the Equifax Accelerate program, pitched the product and received great feedback from the Equifax team.
What is one thing you know now you wish you knew when you started Safe Rate?
Dylan Hall: Build partnerships with good corporate partners. After the first few months being a start-up, you realize it is lonely, so partnering with companies like Equifax can mean a great deal. These companies help you create products that are transformative. Equifax is open to innovation and us taking advantage of this opportunity has been incredible.
Best career advice you have ever gotten?
Peter Hellwig: Maintain the north star of what drives each of us. There are a number of talented people and businesses that are solving big problems out there. Ensuring you are trying to deliver your best and most value to society in the industry you operate in and maintaining that truth is very important and is something I have valued over my career.
Watch the March Market Pulse webinar for more on consumer spending trends or download our PowerPoint slides here.

Access some of our additional related insights.
* The opinions, estimates and forecasts presented herein are for general information use only. This material is based upon information that we consider to be reliable, but we do not represent that it is accurate or complete. No person should consider distribution of this material as making any representation or warranty with respect to such material and should not rely upon it as such. Equifax does not assume any liability for any loss that may result from the reliance by any person upon any such information or opinions. Such information and opinions are subject to change without notice. The opinions, estimates, forecasts, and other views published herein represent the views of the presenters as of the date indicated and do not necessarily represent the views of Equifax or its management.