Inclusion and Diversity
Our talented employees are at the heart of our business transformation and long term sustainable growth. Equifax is committed to continue being a great place to work, and we remain focused on developing, attracting and retaining the most talented diverse talent. Inclusion and diversity is at the core of our company's shared values and we are committed to furthering a work environment that welcomes unique perspectives. We believe that increasing diversity and inclusion leads to higher levels of innovation for our customers and consumers, strong engagement levels and ultimately better business outcomes.

Our Priorities
We take a comprehensive approach to inclusion and diversity to ensure we focus our priorities and sustain the improvements we are making. Our Chief Talent and Diversity Officer, in alignment with our senior leadership team, is responsible for activating our talent strategy with a substantial focus on furthering a diverse workforce and inclusive culture.
Our Purpose
At Equifax, our Purpose is "Helping People Live Their Financial Best", which is rooted in Helping People. We are determined to create and sustain a workplace where everyone feels welcomed, valued and respected...a safe space where we can all Live Our Best.


Our Team
We are committed to a never ending journey to have the best and most diverse talent as we provide industry leading innovation and services to our customers and consumers. We strive for our employee base to reflect the communities where we live and work. Our rigorous hiring process requires that a diverse slate of qualified candidates be interviewed for all mid-level management and above and entry level roles, and we pride ourselves on attracting highly-qualified candidates who enhance our culture, add diverse perspectives, and deliver on our business strategy. We also continue to make visible, positive strides in promoting and progressing diverse talent within our global teams.

Through this powerful combination, we've improved representation of both women and employees of diverse racial and ethnic backgrounds. Women and individuals of diverse racial and ethnic backgrounds combined make up over 75% of the company's senior leadership team, including three of the four business unit leaders. We are approaching nearly half of our global employee population being women, and more than four in ten of our U.S. workforce identifies with various diverse racial and ethnic groups.
Our Culture
We aspire to always cultivate a workplace where everyone feels included, heard and safe in expressing thoughts and opinions. We invest annually in on-going unconscious bias and inclusive leadership training, and all leaders through two levels below our CEO attend related training annually.
Our multiple employee networks, with deep executive sponsorship, serve as valued partners in amplifying and shaping our inclusive culture and are instrumental in our journey to attract, engage, and retain diverse talent. Equifax is proud to have a number of established employee networks which include thousands of participants and allies around the world, including BOLD (Black Organization Leveraging Differences), Equifax Pride Network, Equifax Young Professionals and Sustainability, and multiple women's networks who are uniquely positioned to harness the energy of our women around the world.

Our networks focus on creating connectedness and collaboration, and on driving employee growth and development. These teams sponsor a variety of activities, speaker events and career development opportunities that help our employees grow and thrive. Members of our networks lead and support our university relations activities including our efforts with Historically Black Colleges & Universities ("HBCUs"), and sponsor philanthropic events as we give back our time and treasure within our communities.

We ensure a strong landscape of corporate policies clearly articulating our position against racism and inequality in all its forms. We have clear, robust policies related to equal employment opportunity, anti-discrimination and anti-harassment. Supplementing these policies, our Senior Leadership Team has also signed a joint statement of solidarity to driving positive change. As part of Equifax's stand against racism, inequality and intolerance in all its forms, our senior leadership and employee networks are partnering to sponsor timely, meaningful and robust open dialogues on important issues.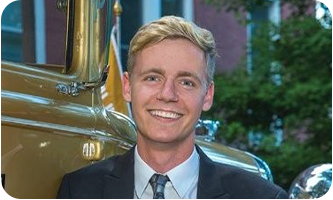 "Working at Equifax has allowed me countless opportunities for growth, from being in a rotational program where I found my right career path to making lasting connections that helped start the Equifax Pride Network. There are endless ways to challenge yourself and make a change, you just have to take the bull by the horns and trust the Equifax guardrails will keep you going forward!"
Dennis H.
Rotational Development Program (RDP) alum and Equifax Pride Network Chair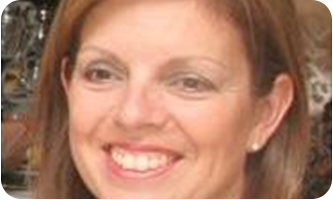 "WISE is a community of Technology - focused women at Equifax who aim to empower one another through personal and professional development to ensure successful representation and impact within relevant industries."
Alejandra T.
Women Inspiring Solutions at Equifax (WISE) Executive Sponsor & Champion
BOLD (Black Organization Leveraging Differences)
The Black Organization for Leveraging Differences (BOLD) supports Equifax in becoming an employer of choice for Black/African Americans and members of African diaspora. The employee networks driving force is to create an inclusive environment where people love the work they do and are positioned for successful career advancement. This is accomplished through creating spaces where black employees feel safe and supported; their uniqueness is celebrated; experience the support of allies while driving meaningful change in communities that help African Americans live their financial best.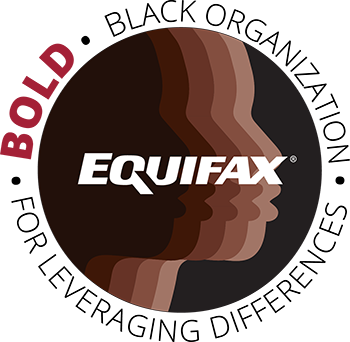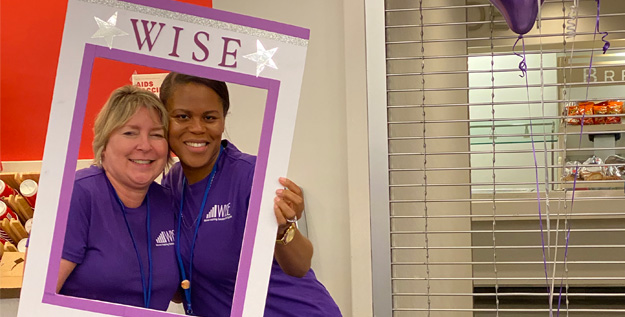 WISE
We also offer a Women Inspiring Solutions (WISE) program, comprised of a community of technology-focused women at Equifax who aim to empower one another through personal and professional development to ensure successful representation and impact within relevant industries.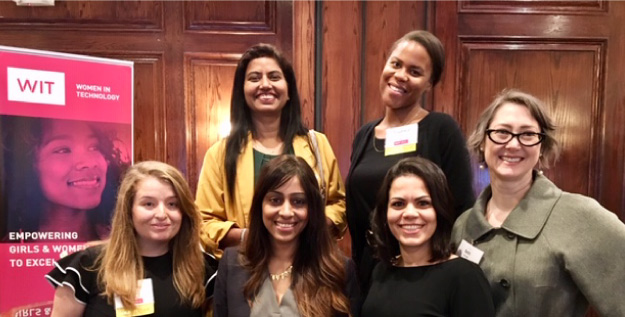 WIT
We also partner with Women in Technology (WIT), a non-profit organization that empowers female students to excel in science, technology, engineering, the arts, and math through education, exposure, and experience in these areas. In coordination with our WISE team, we host an immersion program with WIT to inspire learning and development in the technology field. Equifax employees also serve on the advisory council at WIT and participate in volunteer opportunities.
Pride at Equifax
The Equifax Pride Network exists to create an environment at Equifax where all LGBTQ+ people are valued, heard, accepted, and celebrated. The overarching goal is to empower LGBTQ+ employees and allies to network and create positive change in our company culture and community relations.