Credit Risk
Small Businesses Benefit from Renewed Equifax-SBFE Partnership
Small Businesses Benefit from Renewed Equifax-SBFE Partnership
April 17, 2019 | Wyatt Jefferies
Equifax has recently extended its agreement with the Small Business Financial Exchange, but what exactly does that mean for customers? I spoke to Scott Spencer, SVP and GM, Equifax US Commercial Services, and portions of that discussion are transcribed below.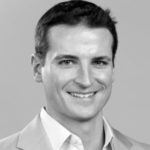 Why is a relationship with the Small Business Financial Exchange™ (SBFE®) important, and what does it mean to Equifax customers?
The Small Business Financial Exchange (SBFE) is a robust source of business financial tradeline data. The SBFE manages it on behalf of the small business lending industry.
Equifax has been in partnership with SBFE since 2001. Many of our customers have come to rely on SBFE Data™ -- and Equifax's expertise in driving innovation from it -- to help them manage their credit risk.
How do you see this relationship with the SBFE evolving over the next several years?
Our customers are going to see increased partnership between Equifax and SBFE in the coming years, especially around innovation. This innovation will come from new data sources, as well as expansion into new verticals (e.g., insurance) or routes to market.
For example, Equifax is considering expanding into the commercial insurance vertical, while SBFE is exploring expansion into merchant processing data. Innovation will also come as use cases consistent with SBFE's data use protections will provide greater value for our customers.
What makes the combination of Equifax and SBFE Data so important?
SBFE Data is highly predictive. When combined with Equifax's own proprietary and differentiated data, and our unique capabilities such as trended data and NeuroDecision technology, customers have seen even greater lift in risk predictiveness. Equifax's patented NeuroDecision solution develops an explainable neural network model that improves performance and accuracy. This gives customers the ability to make more informed business decisions when assessing risk.
Why are small and mid-size businesses so important for the US economy?
Most businesses in the U.S. are small businesses. According to the Small Business Administration, there are over 30 million small businesses in the U.S. economy, and they account for nearly 50% (59 million out of 124 million) of private sector employment. Perhaps equally important, small businesses accounted for 65% of net new job creation between 2000 – 2017.
The backbone of the U.S. economy relies on the success of small businesses. Therefore, Equifax and SBFE are committed to helping these organizations expand their access to capital and related services so they can grow their business.
---