Commercial Business
Q&A: Gaining Access to Credit for Small Businesses
Q&A: Gaining Access to Credit for Small Businesses
It is National Small Business Week and at Equifax we are celebrating big with a lot of new announcements! 99.9% of businesses across the U.S. are small businesses.1 That is why it is extremely important for these businesses to have access to credit. We interviewed Bill Phelan, General Manager for Commercial Business at Equifax, on how small businesses can gain access to credit with our new product, OneScore for Commercial. Our new product will help performance lift and allow more loans to safely be approved allowing more small businesses to receive access to credit.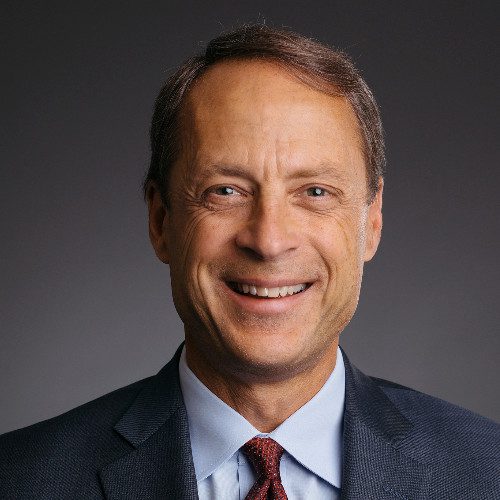 Below, Phelan discusses the importance of small businesses, what financial stress small businesses are going through in the current economy, and how they can gain access to credit with our new product.
How are the finances of small businesses affecting the economy today?
Bill Phelan: By itself, the small business economy would be a standalone economy and bigger than most economies around the world. Small businesses employ 62 million Americans. Thirty-eight million small and private companies in the United States represent 11 trillion dollars of gross domestic product, which is quite a meaningful portion of our economic activity in the U.S. As a percentage that comes to about 47-48% of the total GDP in the United States ($11T small / private company revenues versus $23.32T total GDP in 2021). If we want to consider it against the Gross National income of the US at $23.39, almost half of the nation's income is spent with these small/private businesses. These are people who work as dry cleaners, car washes, plumbers, carpenters, and farmers, for example.
However, small businesses can be more susceptible to economic headwinds affecting the macro market environment. That's what we are seeing today - the combination of high inflation, rising interest rates, and market tightening is reflected in the finances of small businesses. Small and medium sized business delinquencies are ticking upwards and are at their highest point in two years (Equifax Small Business Indices).
What's going on in the economy?
Bill Phelan: Small businesses represent 1.5% of total loans, which is still relatively low in the grand scheme of things. That means a very small portion of these loans outstanding are actually past due. And so, the financial health of these small businesses remains very strong despite holding back investments due to uncertainties in the economy.
We do see some spottiness depending on what industries and what geographic region these businesses operate. For example, down on the farm is very strong right now. The agricultural sector is still doing really well and we don't see rising financial stress in that segment. Also, we don't see it in construction, retail or general Main Street American businesses, such as dry cleaners and car washes. However, the transportation segment is seeing some pullback, and that's to be expected. You would expect that as there's less (GDP) gross domestic product, that shipping of goods would also decrease. That being said, the overall financial health remains strong even with some pullback by these small businesses.
What is OneScore for Commercial?
Bill Phelan: OneScore for Commercial is our new credit scoring model. This technology uses our patented neurodecision technology combined with explainable AI. The performance lift from this is quite remarkable, quite dramatic. What we've done with the OneScore for Commercial is we have broken it out by the 12 major industry categories in the United States private small business economy. These are retail, manufacturing, real estate, agriculture, healthcare among others. The validations show very strong results for our clients. We see that the validations improve the predictive lift by anywhere from 33% up to 100% for our clients - which is really exceptional. What this means for our clients is the opportunity to approve up to 15% or 20% more loans and applications to small and medium-sized businesses versus what they would have done without OneScore for Commercial.
How is Equifax improving financial inclusion for small and medium-sized businesses?
Bill Phelan: Equifax is investing during these uncertain economic times to raise financial inclusion for small and medium-sized businesses. We're making it easier to access the data through our database waterfall capability. This technology allows us to deliver the highest hit rates for our customers by leveraging different databases that are specific to the commercial world. In one case, for a major bank in the Midwest, we were able to deliver a 98% hit rate on the commercial businesses. The OneScore combined with the database waterfall delivers 50% more scorable results to our clients.
This database waterfall also includes the business owner, which is a key part of the decision when granting credit to small and medium-sized businesses. That is something only Equifax Commercial can do right now.
For more on OneScore for Commercial, click here.

1Forbes https://www.forbes.com/advisor/business/small-business-statistics/