Credit Risk
Leverage Small Business Indices and Foster Financial Inclusion
Leverage Small Business Indices and Foster Financial Inclusion
One-On-One Chat with CEO of Markaaz
This is a recap of our one-on-one chat during our August 18 Small Business Insights webinar. This webinar was moderated by Jennifer Ostyn, Commercial Senior Vice President at Equifax, who had a one-on-one chat with Hany Fam, CEO and Founder of Markaaz, where they discussed how Markaaz small business customers will leverage the indices data and help foster financial inclusion. Hany Fam's answers to the following questions during the webinar are shown below. *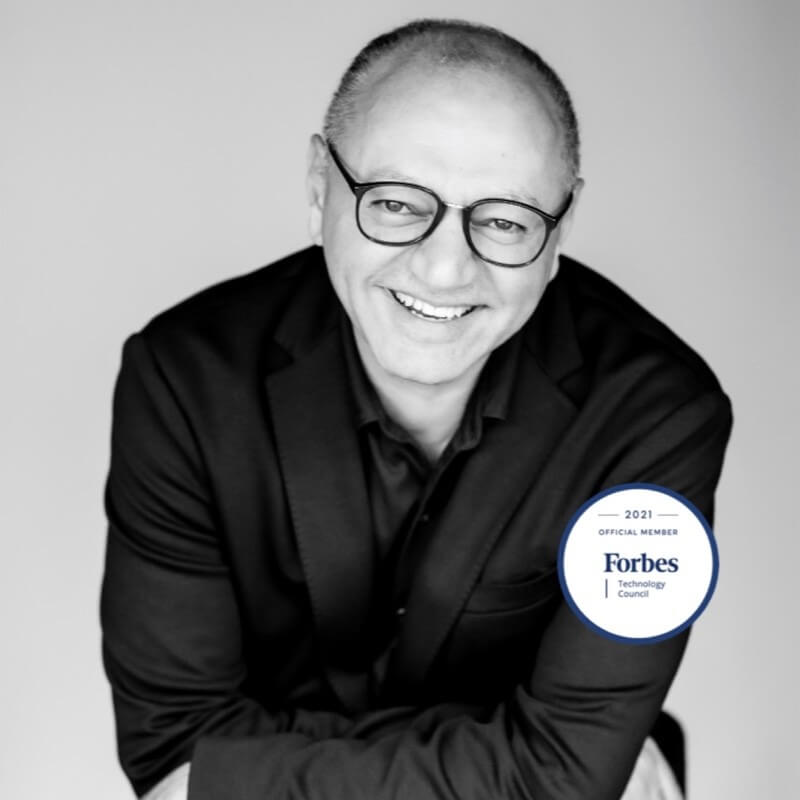 Tell us about Markaaz and how you solve the needs of small businesses today?
Hany Fam: We (Markaaz) have created the world's first and only platform that connects every small business on the planet in a unique way. Equifax is a part of this and we are partnered together for this strategic journey. Markaaz has created a pre-populated and pre-verified directory of every business.
Right now, we have 119 million businesses in our directory. By the end of the year we hope to have 300 million across the entire globe. We enable these businesses to connect more effortlessly and efficiently with their suppliers and buyers, verify who they are doing business with in the most comprehensive way, monitor relationships to ensure they are in the safest possible place in terms of counterparty risk or selecting the right supplier or buyer for their business, and pay them in a very efficient and unique way.
In your opinion, why has it been so difficult for small businesses to cost effectively access data in order to run their business?
Hany Fam: Small businesses are overwhelmed with data sources. They do not know when data is sponsored data or comprehensive data. According to our (Markaaz) research, small businesses are subscribed on average to around 25 different platforms to help them run their business. Yet, they only use 10% of the functionality of those subscriptions, which costs them 15% of their operating expenses. Small businesses are spending around 17 days a year verifying their business and counterparties. That is a structural inefficiency of about 1.7 trillion dollars a year.
The data is spread over many different sources. These sources don't integrate and businesses become skeptical of where the data is coming from. The indices Elaine mentioned in this webinar are going to be shown on the Markaaz platform. But, these businesses have trouble connecting their accounting software with bank account records and how they use that to create actionable insights is still very challenging for them.
What are you hearing from small businesses as they are looking for ways to optimize their growth as the economy recovers?
Hany Fam: Small businesses are struggling with three things; cash flow, customers, and suppliers. The biggest issue is matching in that environment, who the right provider is for them. Small businesses have struggled in the pandemic with cashflow and access to cash. The process was slow, funky, and painful with a lot of fraud.
We are hearing that they don't know how to connect with providers. We are hearing from the providers that on average it is taking them seven to ten days to verify a small business, costing 800 dollars per business, and they are using up to seven different sources of data to do it. That is inefficient and very complex. Markaaz can enable small businesses so they can improve their cash flow. This will allow all businesses to secure information and be able to look in a very transparent way for their counterparties, whether they are providers of financial services or suppliers. We call that "Meet me on Markaaz," where you can have a counterparty meet you on our platform and you both know you are going through the same level of verification. You can exchange important documents securely and be able to monitor each other through that journey.
Tell us more about "Meet me on Markaaz"?
Hany Fam: A small business can come on Markaaz and find its own business and claim its own record from public information. We have more secure and safe data in one easy to access way than anyone else. Also, we have developed actionable insights for small businesses. After claiming your business and records you can search another business on our platform and hit the "Meet me on Markaaz" button, which sends a message to the other business so they can also verify their business. Once both businesses know they have completed verification and all security questions, they can connect with each other.
The second step is asking their business to follow different aspects of your business. If you do this you can exchange information securely and monitor and follow other businesses in the future, discuss how you can do business with other businesses, and pay others in an efficient manner.
On the other side, we have enterprise providers of services to small business called "Markaaz as a service." This allows financial institutions and insurance companies to use the same logic as "Meet me on Markaaz," but connect with customers in a much more efficient manner. This is a game changer and allows more providers of service to get closer and more efficient towards small businesses and vice versa by supporting cash flow and improving visibility.
Small Business Indices data is a powerful indicator of our economic growth and overall health. Markaaz is making this data available directly to small businesses through your platform. Tell us a bit about how you are doing this and the unique insights you are creating?
Hany Fam: Behind every small business is a hard-working team that looks for better ways to increase their customers and revenue and ensure their supplier pipeline every day. Through data and analytics, we help small businesses make better decisions. A specific use case is the supply chain industry. With the pandemic, supply chains have been disrupted and 60% of suppliers have gone out of business. New supplier networks have emerged, but how does a small business know they are secure and safe? With our pre-verified directory of 119 million businesses, we offer an environment that has been pre-screened and maintains a standard of verification across all participants. Small businesses use us (Markaaz) to find new suppliers and partners. We provide them with different data points about suppliers, which helps them with making decisions. The small business indices will increase that certainty.
The full webinar recording can be accessed by visiting "Small Business Insights: August 2021," and you can download a copy of the presentation slides here.
And, if you would like to speak to an Equifax representative about any of the data or solutions mentioned in this blog, please contact us today.
*The opinions, estimates, forecasts, and other views published herein represent the views of the presenters as of the date indicated and do not necessarily represent the views of Equifax or its management.