Credit Risk
Podcast: 'Tis the Season for Buy Now, Pay Later
Podcast: 'Tis the Season for Buy Now, Pay Later
Buy Now, Pay Later (BNPL) financing is soaring in popularity this holiday season. Consumers are using these loans to purchase everything from clothing and electronics to vacations and healthcare. In 2019, the Mercator Advisory Group estimated that the U.S. BNPL lending market was valued at approximately $3 billion. In 2020, there was a 1,200% increase to $39 billion. And by 2024, the market size is anticipated to surpass $100 billion.
In our December 7 episode of the Market Pulse podcast, David Fieldhouse, director of consumer credit analytics at Moody's Analytics, and Amy Frasher, FinTech product management director at Equifax, discuss why this tradeline is so popular and how it can impact credit. Listen to our podcast for the full interview.
Buy Now, Pay Later is Quick and Easy
Buy Now, Pay Later (BNPL) loans allow consumers to make purchases and get them right away – whether online or point-of-sale inside a store. Then, they make installment payments, often without being charged interest. The approval process is quick because most BNPL providers either bypass the credit check completely, or do a soft pull on credit files. Frasher explained that tech-savvy consumers like BNPL financing because they're convenient. "They're pretty easy to sign up for. You can download an app and input a very limited amount of information to get approved," Frasher said. "A lot of the apps don't even require a certain credit score."
Who is Using Buy Now, Pay Later?
There are two primary motivations for using BNPL financing, Frasher said.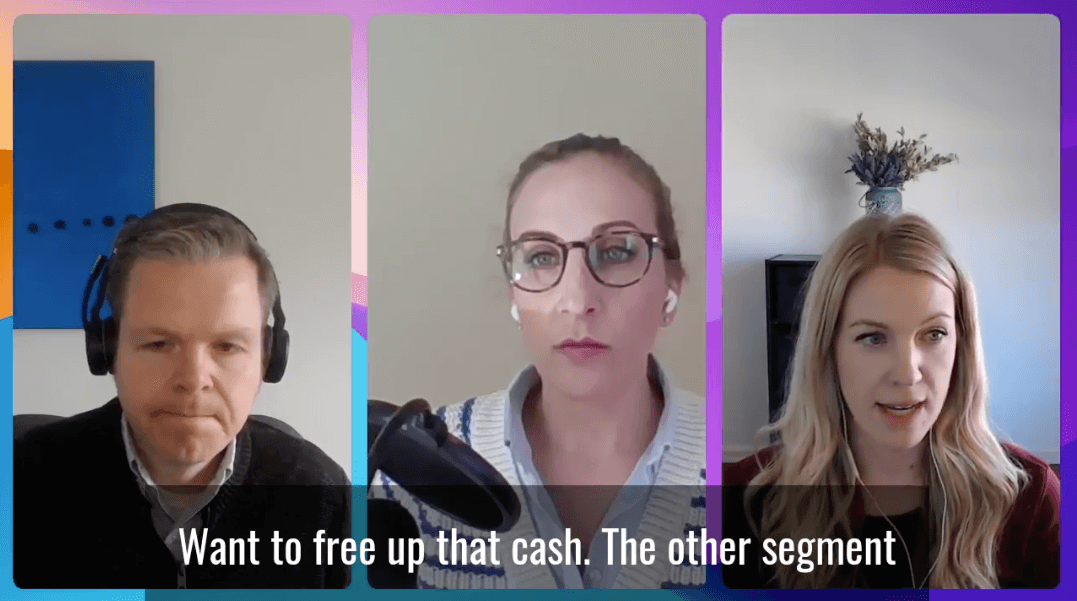 "One bucket is those who are purposely avoiding credit. So, maybe this falls into the 'don't want any interest' to free up that cash. They may already have traditional credit lines, credit cards, and other types of installment products. Another segment includes those who may not qualify for traditional credit products. So, they may have a thin file. They may be brand new to credit or they may even have some blemishes on their credit file that limit them from getting access to traditional credit methods," she said. Fieldhouse added that demographics may be at play, too.
"I think Buy Now, Pay Later is definitely popular with some of my younger colleagues," he said. "This is a niche product in many cases. The loans are very small in size where somebody who's a little more established wouldn't necessarily be trying to fiddle around with the app. But a younger person with more time, is more savvy in tech, and doesn't want to go into the traditional financial system might be very happy to work through in this area." Download our ebook, A Not So Beginner's Guide to Buy Now, Pay Later.
The Impact on Consumers' Traditional Credit File
BNPL financing is still in its early stages, so it's not clear how it will affect a consumer's traditional credit file. However, we do know that traditional financial institutions and creditors don't currently have visibility into these tradelines. Therefore, it can be difficult to manage their risk if a consumer is over-extended.
"That full picture of that consumer's debt isn't necessarily seen in the traditional credit file today," Frasher said. "But reporting these Buy Now, Pay Later tradelines to the bureaus could help [some] consumers build credit and qualify for that mortgage or auto loan down the road." For more on the future of BNPL, listen to the full podcast. Or, check out our other episodes. And if you like what you hear, tell your friend or colleague about the Market Pulse podcast. If you'd like to suggest a topic for a future episode, email us at marketpulsepodcast@equifax.com.