Data Driven Marketing
Podcast: Demystifying Data for Small Business
Podcast: Demystifying Data for Small Business
June 08, 2021 | Rissa Reddan
Managing Cash Flow, Customers and Suppliers
Small businesses are the engine of our economy. Yet, many are mystified by the data and digital solutions that can increase efficiency and propel their business forward. "In most cases, small businesses are lacking the awareness of solutions that help them deal with the key aspects of their business, which are cash flow, customers and suppliers," said Hany Fam, founder and CEO of Markaaz during our Data Dialogues podcast, Demystifying Data for Small Business. He added that a lack of technical and digital capability and prohibitive price points are also to blame.
After interviewing small businesses across the globe about their pain points, Fam founded Markaaz, which he describes as a small business platform. "We address those things -- cash flow, customers and suppliers -- through a very simple model that is about verification, monitoring and cash flow solutions." I asked Fam for his top three things small businesses should do in 2021, and he said:
Verify that the people you're doing business with -- whether it's suppliers or others you do business with -- are in good standing.
Think about the things you need to monitor with your service providers and suppliers that give you a high level of confidence. Be proactive on monitoring.
Consider how you're managing your cash flow and which tools would help you improve your process.
Listen to our podcast for the full interview.
Below is an excerpt from the interview.
Leveraging a Data-Driven Approach
Reddan: We've spoken a little bit about the importance of data and analytics. How should small business owners embrace a data-driven approach?
Fam: The first thing they need to do is become aware of what data is available. And that's something that Markaaz is curating and creating for them. And very practically we're doing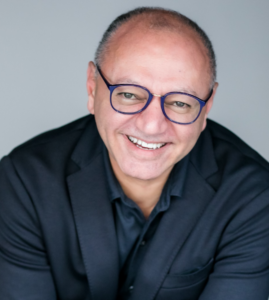 that in two ways. First of all, for the first time ever, we're bringing together all publicly available information about businesses in one place. And that is an unsponsored, unfettered dataset that is designed purposefully to be a single source of truth for small businesses.
Part two, we are creating both a public vault and a private vault for small businesses. The public vault contains any information, that with some resources and some effort, you can find out about a business. We're making that available on Markaaz.com in a very large directory.
The second part is the private vault where small businesses have the opportunity to put all their consented data in one place. That includes all their non-public data, whether it's their logins to different systems, paper artifacts like tax returns or government-issued documents, etc. And then at their complete and very secure discretion, they have the ability to do one of three things:
Add any of that information to enhance their public profile
Make it available on an as-needed basis
Keep it completely private
This richness of information is both empowering small businesses with access, and giving them the ability to catalog and organize their information in one place. Nothing has existed like this before.
E-Commerce Takes Off
Reddan: We're seeing that e-commerce has dramatically increased. The U.S. Department of Commerce data showed the highest e-commerce growth in America for at least two decades in 2020. Census Bureau data shows that e-commerce sales peaked in the second quarter of 2020 at a total of 16.1% of total retail sales, which is more than double the total sales that e-commerce represented in the second quarter of 2015. What are you seeing from an e-commerce perspective?
Fam: We're seeing the same thing, Rissa. We have in the United States alone 30 million small businesses today. Twenty percent of consumers in America own a small business in some shape or form. That's an incredible number. And in terms of e-commerce growth in the last year, as you said, 202% year-on-year growth. So the imperative to move into the digital space, but do so securely and safely, has never been higher. The number of new EINs issued, or numbers issued by the IRS for new business registrations, are the highest on record. So I think the driving engine is there. As I said before, sadly, we've seen a lot of business failures, but it's often been failures where businesses just have not paid enough attention to the digital transformation that's required, frankly. Listen to other episodes from our Data Dialogues series. You can also learn more about the series on our website.