Credit Risk
Comperemedia: The Lure of Challenger Banks
Comperemedia: The Lure of Challenger Banks
September 08, 2021 | Rissa Reddan
The banking landscape is changing. Challenger banks, also known as neobanks, have taken off in popularity, especially since more people moved to online banking during the COVID-19 pandemic. In fact, a recent survey by Mintel, which owns Comperemedia, found that over 30% of people said they were using online and mobile banking more than they did before the pandemic started.
What are Challenger Banks?
Challenger banks are widely known as smaller, upstart banks that operate almost exclusively online. In our latest Data Dialogues podcast, I interviewed Mark Miller, director of insights at Comperemedia, about the rise of challenger banks and what it means for the traditional banking landscape. He describes challenger banks as "essentially technology companies that are providing direct consumer banking services." Miller said they typically don't have national banking charters, although that is beginning to change. So what is driving this shift to online banking?
The most obvious appeal seems to be that most of these challenger banks are mobile, offering speed and convenience. Miller said there is more to it, which he calls the trifecta of benefits that are common among these banks. "There's no fees or minimum balance required, fee-free overdraft protection, and the ability to access your pay two days early. The second two kind of go hand in hand as it's common for people to overdraft at the end of a pay period," he said. "It's also fairly common to see cash back rewards on challenger debit cards. Often more generous than what you would get on a credit card."
Listen to the full interview in our Data Dialogues podcast, "Comperemedia: The Lure of Challenger Banks."
Who Banks at Challenger Banks?
There are those banking customers who like the convenience of walking into a local branch and seeing a familiar face. And then there are those who prefer the convenience of online banking.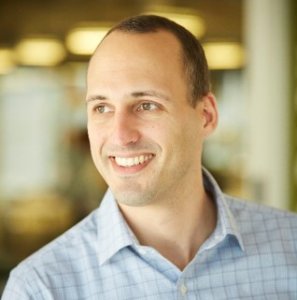 "The core target group is going to be tech-savvy millennials who have some money, but no strong banking relationships. In a recent Mintel survey, we found that 70% of 18 to 44 year old males said that they would be interested in opening a bank account with a technology company," Miller said. There are also challenger banks that are marketing to specific identities or communities, and it seems to be working.
"There's banking options now designed specifically for historically marginalized groups like Blacks, Latinos, LGBTQ plus, as well as immigrants. Their focus is really around banking with other similar people and then making sure the proceeds flow back into that community. So, it's really almost more like a community bank or a credit union mixed in with a FinTech," Miller explained.
Access to Credit
Equifax is a big proponent of access to credit and leveraging alternative data for a more holistic picture of customer risk. I asked Miller if this is something that challenger banks leverage with customers who have poor or no credit. "A little bit more so with some of the lending or credit products that are coming out of the space," he said. "But even with some of these challenger banks whose core focus is banking, they are expanding into those other products. Chime and Varo bank, two of the biggest challengers, launched credit building credit cards. They're designed to help people without credit to build credit."
For more on this interview, listen to the full episode or check out past episodes with American Express, SoFi, Markaaz and more.