Credit Risk
The Shifting Fintech Landscape: Your Questions Answered
The Shifting Fintech Landscape: Your Questions Answered
As the economy recovers the outlook for small businesses remains strong. Fintechs have started to step away from traditional credit data and have started relying on alternative data to drive their customer experiences. This has led to a rise in non-traditional players providing leveraging payment services like buy now, pay later (BNPL). What do these trends mean for traditional financial service providers and small businesses seeking access to capital post-pandemic?
For our September 2 Market Pulse webinar, our panel of experts discussed the current shifting fintech landscape. This month's presenters included Robert Wescott, Founder and President at Keybridge; Sarah Briscoe, Lead Commercial Statistical Analyst at Equifax; and Tom Aliff, Risk Consulting Leader at Equifax. Bill Phelan, Senior Vice President of Commercial at Equifax, had a one-on-one chat with Sharla Godbehere, Leader of Fintech and Alternative Finance at Equifax, where they discussed the shift in consumer behavior and lending behavior that is driving the transformation of the eCommerce economy.
Presenters followed up with audience members' questions about, buy now, pay later, the latest fintech landscape, and more. Robert Wescott, Sharla Godbehere, and Tom Aliff answer those critical questions below. *
Watch a replay of our webinar, "Market Pulse: The Shifting Fintech Landscape" or download a copy of the presentation.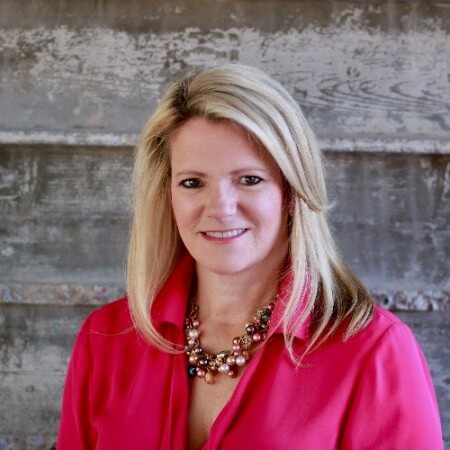 Does the unsecured personal loan origination increase for online continue to be debt consolidation?
Sharla Godbehere: There are multiple reasons for consumers to open a personal loan by means of an online lender. Debt consolidation is one, but also, vacations, weddings, and really any large purchase.
Your graphs show finance companies pursuing subprime borrowers and online lenders chasing prime borrowers. How big is the pricing gap between finance companies and online lenders?
Sharla Godbehere: Finance companies tend to focus on the near and subprime lenders. The gap in interest rates can be pretty large, but finance companies are still very focused on in person transactions.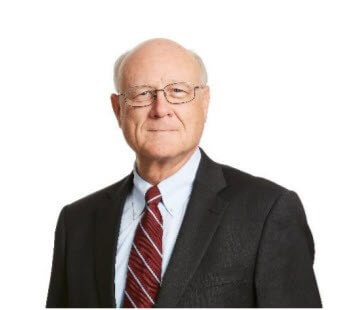 Do you agree with some of the investment banks lowering their 3rd quarter GDP growth projections?
Robert Wescott: Yes, we believe 2021 Q3 GDP growth at an annual rate might be in the range of 1-2%. Some earlier forecasts of 6-7% for the quarter are looking way too high.
What are the prospects for the passage of the $1 trillion infrastructure bill?
Robert Wescott: We (at Keybridge) were pessimistic a few weeks ago, but are getting more optimistic these days. There's a big fight within the Democratic Party between the progressives and the more mainstream democrats. They have to come together to put a deal together to get this passed. The House passed a trillion dollar spending bill, and about half we reprogram money from other activities and the other half is new money. Eventually, we believe we will see an infrastructure bill that supports both Democrats and Republicans. It has the potential to boost economic activity at a couple of tenths of a point of GDP growth for the next three or four years. That being said, I think it's going to pass and it will be a plus for economic growth and for jobs.
What are the fraud trends with the buy now, pay later, if someone can use it with just name/address/email/DOB? How are the customers being vetted that they're not a bad actor?
Sharla Godbehere: Equifax recently acquired a company called Kount. We're very excited about this space, because they are able to obtain a lot of information on consumers' buying habits based on consumers' IP addresses and emails. That information is used to determine whether the person making an online purchase is who they say they are. On the flip side, a lot of businesses that use buy now, pay later, use the same traditional solutions. We believe that the more information you get before the consumer is in the cart the better, which is what we're able to do with Kount.
How can buy now, pay later's vet their merchants, while ensuring their onboarding stays efficient?
Sharla Godbehere: Equifax offers a solution called Merchant Connect which allows you to better manage a merchants identity, credit, and fraud risk in an automated, timely environment.
Are there any return on investment numbers for the buy now, pay later programs?


Will there be any monitoring or aggregation of buy now, pay later debt being accrued by consumers?
Bill Phelan: Yes, see your Equifax advisor for this information. You can reach out to speak with an Equifax advisor here.
Click here to watch the September Market Pulse webinar for more on the current shifting fintech landscape.
* The opinions, estimates and forecasts presented herein are for general information use only. This material is based upon information that we consider to be reliable, but we do not represent that it is accurate or complete. No person should consider distribution of this material as making any representation or warranty with respect to such material and should not rely upon it as such. Equifax does not assume any liability for any loss that may result from the reliance by any person upon any such information or opinions. Such information and opinions are subject to change without notice. The opinions, estimates, forecasts, and other views published herein represent the views of the presenters as of the date indicated and do not necessarily represent the views of Equifax or its management.