Credit Risk
How a Maximum Viable Person Reduces Risk
How a Maximum Viable Person Reduces Risk
August 15, 2019 | Christine Cornwell
Discover Your Diamond Customers Among the Rough Fraudsters.
There is no doubt that today's cybercriminals are dedicated to their jobs. When one door closes, they use inventive strategies to find a new one. For example, now that counterfeiting credit cards is harder, cellphone account fraud is growing rapidly, with the number of victims of fraudulent mobile-phone accounts surging 78 percent from 2017 to 2018[1]. In addition, the rate of contact center fraud has skyrocketed by 350 percent over the past four years[2], and the cost of account takeover fraud tripled in 2018 reaching an estimated $5.1 billion in the U.S.[3]
As criminals devise new ways of defrauding the system, organizations struggle to protect themselves from attacks. IT resources are scarce. And of course, there are budget constraints. It's clear that relying on yesterday's strategies for assessing risks and verifying identities won't work in today's world. Yet more robust security processes can introduce friction that may drive away consumers. For organizations committed to protecting consumers while delivering a satisfying experience, there is a solution. Rather than focus on finding criminals, seek to find the Maximum Viable Person.
What is the Maximum Viable PersonSM from Equifax?
When you harness relevant data and turn it into intelligence that evaluates each individual, revealing their potential — or their hidden risks — you find the Maximum Viable Person. You'll be able to make critical decisions in real-time without increasing the level of manual reviews or sacrificing customer satisfaction.
Spot a Maximum Viable Person in online and face-to-face interactions by using a combination of cutting-edge technologies (including machine learning and AI-powered analytics) and deep and comprehensive data resources. You'll gain rich insights into each customer or applicant to help you discern risks early in the transaction process -- and accurately identify your best potential customers.
6 Best Practices for Finding the Maximum Viable Person
Want to develop broader, more accurate risk assessment and transaction monitoring processes using the most comprehensive data resources available today? Follow these six best practices:
Diversify Data
With deeper and more diversified data assets, you build holistic identity profiles that are more accurate, and more revealing than credit scores or employment information alone. Sharpen the picture by bringing in "signs of life" indicators, such as utility accounts, car registrations and court records. These will complement your internal data and enhance the basic information from credit reports.
Use Multi-Factor Authentication
Using new passive authentication techniques, such as device identification, you can spot potential risks that would have previously gone unnoticed. For example, a credit applicant who is using a mobile device owned by someone else. You can also use biometric identifiers like voice or facial recognition.
Embrace Analytics
With advanced analytic tools, you can incorporate a broader array of data sources and industry-specific inquiry patterns into your transaction monitoring processes. Machine learning platforms can bring together insights from millions of interactions across multiple data sets to flag suspicious characteristics, such as Social Security Number or homeowner/address mismatches, or to identify authorized users on a credit account that aren't related to — and don't live with — the primary cardholder.
Orchestrate and Optimize
Many organizations' fraud prevention workflows are bedeviled with high false positive rates. By using orchestration — the establishment and automatic implementation of different authentication procedures depending upon the individual transaction's level of risk — you can give the majority of your customers seamless, low-friction experiences, while stepping up the controls in higher-risk situations.
Monitor Your User Base
Post-authentication monitoring can help you spot account takeover before it does grave damage to your brand reputation. It can also help your business respond to shifting economic conditions and regulatory trends. With post-authentication monitoring, you'll get proactive warnings when anomalies occur. This enables you to spot fraudulent activities early, so you can prevent losses.
Keep Improving
Whenever you find Maximum Viable Persons, you'll also be able to continuously improve their customer journey. You can use historical data on rules and authentication failures to conduct what-if analyses on potential changes. You can also set up automated feedback loops that can dynamically self-adjust your authentication rules to improve pass rates without compromising effectiveness. Finally, you can alter your processes at any time in response to newly emerging fraud trends.
Download our free eBook to learn more about how data, analytics and technology can help you build a more loyal customer base — and take fewer risks along the way.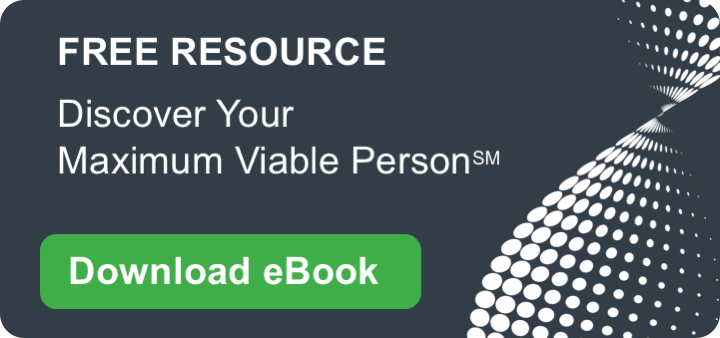 [1] Consumer Reports, June 12, 2019
[2] PYMTS.com, November 21, 2018
[3] PracticalEcommerce, August 17, 2018