Data and Analytics
Forrester Q&A: Translating CX Improvements into Business Benefits/ROI
Forrester Q&A: Translating CX Improvements into Business Benefits/ROI
August 31, 2018 | Christine Cornwell
This is the second post in a 5-part series, Digital Customer Experience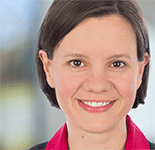 We asked Maxie Schmidt-Subramanian, PhD, Principal Analyst with Forrester Research, about the impact of digital transformation on customer experience (CX). Here is the second question in our series.
Question: How can firms translate CX improvements into business benefits/ROI?
Answer: Start making the case for CX by thinking of the possible upside of improving CX. Companies have reported benefits in categories, such as:
Higher customer retention
Cross/upsell of existing customers
New customer acquisition at lower cost through word of mouth
Lower costs to serve
And firms have seen CX lead to a higher willingness to pay a price premium, higher employee engagement or lower regulatory pressure.
The specific benefits of improving CX vary in type and size depending on the industry and the circumstances of a particular company. For example, in a recent study, Forrester found that a large manufacturer of mass market cars could benefit to the tune of $873 million from improving their CX index scores by just one point. Next, hone in on the right benefits for your business case.
List your firm's key goals (e.g. increase revenue per customer) and the customer behaviors that drive those goals (e.g. customers buy more products or pay higher prices).
Follow this with a quick back-of-the-envelope analysis to determine whether customers who like their experiences show the desired behaviors significantly more than customers who report poor CX. If that's not the case, it is likely not CX that drives the desired customer behavior.
Now, estimate the investments required to improve CX. Most investments fall in areas like training, technology, and professional services.
Finally, once you know benefits and costs, you can calculate the ROI of CX transformation.
Consumers expect more from each touchpoint, as businesses try to accommodate this fast-paced, high-interaction reality. InstaTouch® Suite provides simplified digital consumer interactions with one touch authentication, easier payments, and better offers. You might also find these resources helpful – InstaTouch Suite.