Data and Analytics
Data Privacy: Doing the Right Thing
Data Privacy: Doing the Right Thing
The Responsible Use of Data
The concept of privacy has changed dramatically since the pre-internet days -- and even since the 2010's. Just a decade ago, companies were gathering mass amounts of data through hyperconnectivity and the internet of things -- like connected watches and cars, without much questioning. Fast forward to 2021 and consumers have a much better understanding that their data is "out there," and that fact isn't changing. However, the attitude toward data privacy is changing.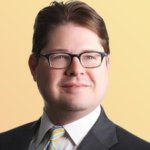 Today, companies use the data they collect from consumers to glean insights that are beneficial to society. For example, data can be used to access credit or have an easier online experience. But now companies need to figure out how to balance that with the fact that this is information about humans. And they may not want their data used -- or even understand how it might be used to help them.
"The 2020's is really the time where I think the focus, the mantra, and the privacy role is about responsible use of data," said Nick Oldham, Chief Privacy Officer at Equifax, during our Data Dialogues podcast episode, 'Data Privacy: Doing the Right Thing.' "We're in a state in society where data is the thing, and it's going to remain the thing. And so, we need to find a way as a society to strike the proper balance between protection of that information and the proper use of it for benefits to society," Oldham said. Listen to the full interview.
The Progress of Society, Privacy and Data Ethics
Below is an abbreviated excerpt from the podcast:
Elizabeth:
Let's talk a little bit about regulation and what's going on in that aspect of privacy. So Nick, talk to us about some of the things that are top of mind for you when it comes to regulation around the world for privacy.
Nick:
If you're a privacy practitioner or anybody who reads the news, you will see that there's been an explosion of privacy laws and regulations and interest in this area. And when I talk to some folks in the industry, one of the key things they say is 'how am I supposed to keep up with and comply with all of these requirements?'
I look at the trends of what we're seeing as we have gone through that explosion of data collection, and now we're pivoting towards really responsible data use. On the regulatory side, we are in the explosion of data, laws and regulations. And now we need to focus on how we meet those requirements as a company in the correct and thoughtful way.
I look at the trends of what we're seeing as we have gone through that explosion of data collection, and now we're pivoting towards really responsible data use.
So, I see three key trends in the regulatory space right now. Number one is when you look at these new laws and regulations together, you can really distill down a handful of key capabilities. A great example of this is the right to access. Most new privacy requirements include the right for a consumer to know what data is being collected on them.
Second, with every regulation or law there is a balance in that society between the importance of privacy and companies. In some regions, they view privacy as a fundamental human right whereas others view it as an economic right. Balancing that with what's the value to society, the collection and use, and the insights from data is very important to progress society in the ways that we've seen progression with the internet revolution, and now the modern hyperconnectivity environment.
And number three, I think you've got to assume best intent, and that best intent is the same thing I would apply to regulatory requirements. This is a regulator and legislature and the like who's trying to find that right balance. And what they really are telling companies: do the right thing. And sometimes it's hard to glean all of the aspects and do the right thing, but that's an important concept. And so I think in privacy today, we have to move away from transactional compliance requirements and focus on doing the right thing. And that's something that I would consider under the broader umbrella of data ethics. For more about data privacy, listen to our podcast now.