Credit Risk
Podcast: Outlook for 2021 Economic Recovery
Podcast: Outlook for 2021 Economic Recovery
November 23, 2020 | Theresa Freas
A Surge in COVID-19, Vaccine Expectations and Economic Stimulus
The announcement of a vaccine is certainly cause for an upgrade in the trajectory of the economic forecast going forward, but it must be tempered by the recent surge in COVID-19 cases, said Cris DeRitis, chief economist at Moody's Analytics, during the November edition of the Market Pulse podcast.
"The sooner we get the vaccine distributed, the faster we'll be able to restore confidence and get the economy back on a more self-sustaining recovery," Cris added.
This month's panel of economists for our third episode, "Outlook 2021: Recovery Expectations" also included Chris Walker, senior director of product management at Equifax; David Fieldhouse, director of credit analytics at Moody's Analytics; and Sarah Briscoe, senior data scientist at Equifax.
Given the pandemic-led uncertainty and recent elections, I asked Cris about his outlook for government stimulus. He predicts the stimulus will come in February after the new Congress and president-elect takes office.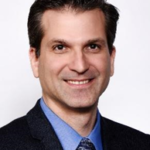 "The amount of stimulus is really dependent on the Senate and what happens with the elections in Georgia," he said. "If the government remains split, then we're looking at a smaller stimulus package. Perhaps something closer to between $500 billion to a trillion dollars of support for households and small businesses. If the Democrats were to sweep and take control of the Senate along with the House, then it could be a much larger package. Certainly, that would have implications in terms of the longer run outlooks and the amount of growth we could expect, both in terms of output and employment."
Consumer Spending Outlook
As we head into the holiday season, I asked David about his expectations for spending. He said retail has returned to its pre-pandemic level, and he continues to see it growing.
"When we look at spend, what really is going to drive that is retail sales overall," he said.
"The retail spending looks strong. We think there will be a shift to good spending and away from services. And we think the spending will typically take place more online." But he said his real question will be how much does that translate into spend on a product like credit cards.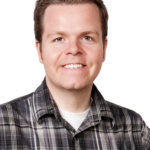 "My sense is that the savings is still there in the economy. Consumers have taken their stimulus checks and they've put them in the bank, and to some degree taken any extra income they've had, and saved it up," he explained. "I definitely think as that savings gets drawn down, we will start to see the average spend on a credit card and a balance -- maybe even balanced carrying interest -- really start to increase in 2021." "So, I think the next couple months are a little bit uncertain, but I think in 2021 we're going to start to see a little bit more return to normalcy in a product like credit card." David added.
Timeframe for an Economic Recovery
Of course, everyone wants to know when the economy will turn around, and hopes are high for 2021. Cris said the economic recovery will be dependent on when we control the virus. But his working assumption is the second half of 2021. "We'll take the first half of the year to deal with the stimulus issues, as well as the coronavirus. And then in the later half of 2021, I'm expecting to see an acceleration in overall activity," he said.
Listen to our Podcast
For more of our panel discussion on the 2021 economic outlook, including credit and small business, listen to the full podcast and read about our expert panel. If you like what you hear, please subscribe to our podcast series.