Identity & Fraud
Digital Identity Packs a One-Two Punch (of Benefits) for Digital Consumers
Digital Identity Packs a One-Two Punch (of Benefits) for Digital Consumers
June 25, 2018 | Christine Cornwell
While brick-and-mortar locations will never fully disappear, consumers continue to make their smartphones the channel of choice for shopping and banking. Research shows that 60% of online store traffic comes from smartphones,[i] and 61% of people use their mobile phone to carry out banking activity.[ii] As the shift to digital devices continues, retailers and financial institutions alike must not only meet consumers where they are doing business, but they also need to make the experience convenient and secure.
Convenience and security don't always go hand-in-hand when it comes to digital transactions. Consumers must remember separate user names and passwords when accessing banking, retail, and other online accounts. And, for each app or site they log into, they will experience different levels of authentication. This may require remembering additional data, waiting for a code to be sent or using another form of identification, such as a fingerprint. It is no wonder one-in-ten people use the same password for all accounts and 51% admit to writing passwords down on paper.[iii]
Is there an answer to the dilemma of convenient yet weak compared to secure yet forgettable passwords?
Comprehensive Digital Identity: A One-Two Punch of Convenience + Security
What if consumers had one digital identity they could use across their personal network of financial institutions and businesses? What if this identity was so unique that risk of fraud and identity theft is significantly reduced? What if it gave consumers a consistent experience across apps and sites, increasing convenience and satisfaction?
A comprehensive digital identity can give consumers both the convenience they want – and the security they demand. Rather than user names and passwords, the consumer is authenticated via their smartphone and with a set group of physical, digital, and analytical parameters that may include:
Biometric signature: Does a fingerprint or other physical feature captured through a network-tethered mobile device match this user?
Geo location: What geographic parameters are linked to the mobile device?
Network velocity: Does this interaction fit patterns of frequency?
Behavioral patterns: Does this transaction fit typical account activity or mobile use patterns?
Transaction risk level: Does this interaction fit the profile of the individual?
For the consumer, a comprehensive digital identity only requires a one-time set up. It can then be applied to any participating retailer or financial institution by simply selecting an option to "use my digital identity." This is especially convenient when making a first-time purchase from a retailer, as there is no need to set up an account or enter personal information, and it can help make doing business on a mobile phone even easier.
Also, a comprehensive digital identity offers enhanced levels of security for consumers. Because their identity is authenticated via multiple identifiers, duplication or fraud is difficult to achieve. In addition, each retailer or bank is provided with a unique identifier for that consumer.
For digital consumers, a comprehensive digital identity makes it secure and convenient to access personal accounts. And it helps make their smartphones a viable way to conduct business.
The OnlyID™ solution, backed by Equifax and FIS, uses advanced authentication methods and decisioning to validate a consumer and their transactions.
A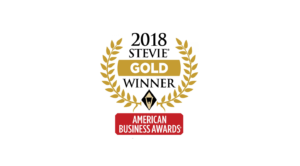 combination of three elements gives each user a unique digital identity:
their personal unique digital identity
their device
their behavioral patterns when doing business online
OnlyID grows stronger and smarter as more consumers, financial institutions, retailers and other businesses participate in its digital identity network. OnlyID offers an innovative solution for increasing consumer convenience and security.
New Era of Digital Identity Blog:
When It Comes to Digital Identity, the Sum is Greater than its Parts. Three Key Ingredients for Comprehensive Digital Identity.
2018 American Business Awards for OnlyID include:
GOLD STEVIE® WINNER for Best Marketing or Sales Brochure or Kit - Online/Electronic GOLD STEVIE® WINNER for New Product or Service of the Year - Software - FinTech Solution
[i] PYMNTS.com, Visa Study Shows 83 Percent of Consumers Want New, IoT Ways to Pay. June 2017. https://www.pymnts.com/internet-of-things/2017/visa-and-pymnts-research-the-future-of-online-payments-and-iot-connected-devices-for-consumers
[ii] https://mobileecosystemforum.com/wp-content/uploads/2017/01/Mobile_Money_Report.pdf
[iii] https://usa.kaspersky.com/about/press-releases/2018_peoples-password-dilemmas