Credit Risk
Life Insurers Modernize their Business with Predictive Analytics
Life Insurers Modernize their Business with Predictive Analytics
COVID-19 Gives New Meaning to Life Insurance Awareness Month
September is Life Insurance Awareness Month, and there is no better time to re-evaluate your business strategy. Take a step back and ask yourself: are you providing the best customer experience? Are you attracting the best prospects for your business? The timing couldn't be more crucial as COVID-19 has created a new normal for both insurance carriers and consumers. Life Happens reports that the majority of Americans (66%) agree that the pandemic has made them better understand the value of life insurance. And one in four has bought a life insurance policy as a result of the pandemic.
Consumers Want a Frictionless, Online Customer Journey
As people work remotely, home school -- and increasingly shop, bank and connect online, their customer expectations have changed. Consumers now want a flawless, efficient customer experience with their service providers during all touchpoints of their journey.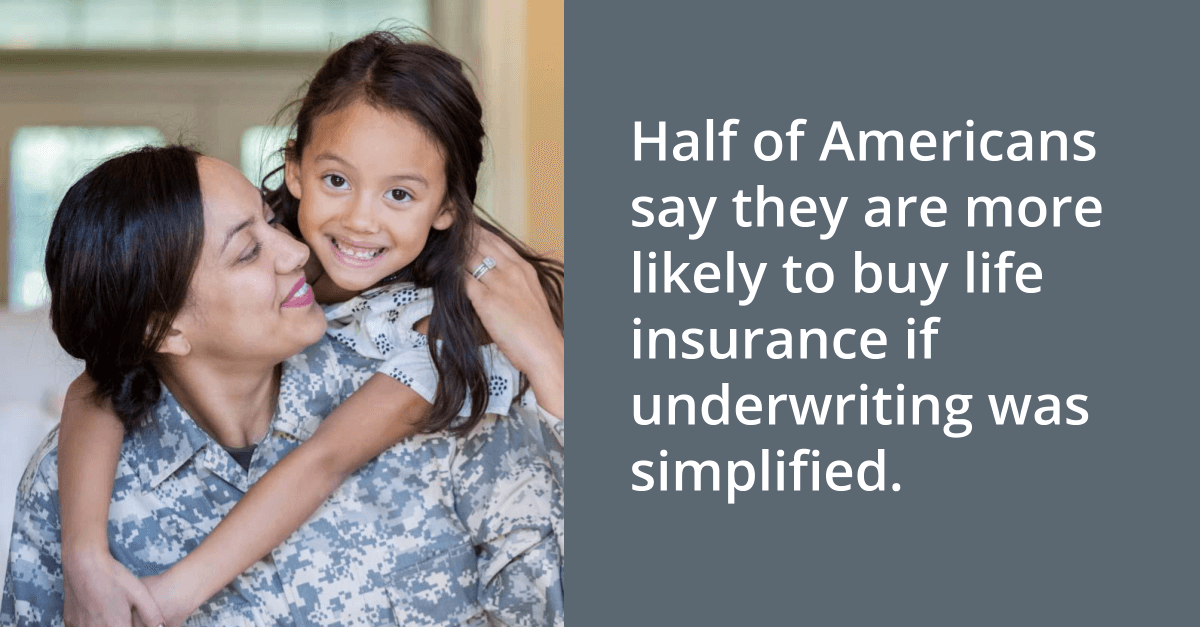 This is a tall feat for the insurance industry, which is steeped in traditional, in-person experiences, such as paramedical exams and lengthy forms to complete - that often lead to applicants abandoning the process. Social distancing requirements due to the pandemic have made these practices all the more difficult, if not impossible.
Insurers are faced with the realization they have to find speedier, more reliable alternatives for marketing, sales and customer service. Industry group LIMRA found in its 2020 Insurance Barometer survey that consumer sentiment about the insurance experience has flipped. In 2011, 64% of consumers said they preferred an in-person experience; this year, only 41% report that preference. Additionally, it found that half of Americans are more likely to buy life insurance if the underwriting process were simplified.
Data and Predictive Analytics Help Insurers be More Competitive
In recent years, many insurers have tip-toed toward digitizing operations. But now they're racing to create a more seamless customer journey and speed up the process to meet our new normal.
Many life insurance carriers are looking to leverage more data and predictive analytics. Predictive analytics use data from various sources to analyze and predict consumer behaviors. Insurers are collecting data from a range of sources, including wearable technology, medical information, telematics, social media and other lifestyle indicators like wealth and income data.
Here are two examples of how data and predictive analytics can help grow your life insurance business:
Marketing
Are you reaching the right customers online? Can you identify the highest value prospects in your ad campaigns? Predictive analytics can help insurers identify and target specific markets with personalized ads -- increasing relevance. Based on behavioral patterns, demographics and characteristics, insurers can better tailor products to prospects -- and more effectively upsell or cross-sell policies. Predictive analytics are also used to analyze the history and behavior of existing customers to anticipate their future needs, thereby increasing customer retention and loyalty.
Look for solutions that find the growth markets, identify high potential customers and prospects, and zero in on what to promote, how to communicate and then analyze your success.
Underwriting
The traditional underwriting process is time-consuming and expensive, and COVID-19 has further complicated things. Physical distancing and shelter-in-place practices are resulting in fewer sales meetings, disruptions to new business processing and cancelled medical exams.
Data and predictive analytics can improve the speed and efficiency of the underwriting process. By using nontraditional data sources, insurers can bypass medical tests where possible -- without increasing risk -- and shave weeks off the process. Furthermore, predictive analytics can help insurers authenticate identity and make more profitable decisions by predicting risk and price more accurately.
Learn more about how life insurers benefit from predictive analytics
The life insurance industry as a whole has not embraced these tools as quickly as other lines of business, such as property and casualty, banking and marketing. But insurers can and should be able to transact digitally throughout the customer journey, from prospecting to issuing the final policy. Furthermore, those who leverage data and predictive analytics will reap a competitive advantage. This September, make it your goal to digitize every step of your business.
Learn more how predictive analytics can help you.