Data and Analytics
How to Build Trust Throughout the Aftermarket Customer Journey
How to Build Trust Throughout the Aftermarket Customer Journey
In automotive aftermarket businesses, people are at the center of each interaction. Yet, the landscape is continuing to evolve. Thus results in the challenge of developing a humanized data-driven, digital experience. Building trust is key to overcoming this challenge. Luckily, this can be accomplished with a few simple steps.
1- Make it Easy - "I trust you care about my convenience."
First, uncomplicating the process in the digital environment is crucial to a great consumer experience. This process allows you to be trustworthy and is crucial to consumers. In fact, according to Forbes/Arm treasure data, 74% of customers are at least somewhat likely to buy based on experience alone. If you have a complicated digital experience you are losing consumers before they've had a chance to even order your product. This leaves opportunities on the table and maximizing opportunities is crucial.
2- Make it Frictionless - "I trust you care about my time."
The aftermarket sector needs to deliver an experience made for their audience. Which means "anytime, anywhere, and anyhow" they desire. Fewer clicks and less information needed means reduced abandonment and faster delivery. But, this isn't the only reason to make a more frictionless experience, it also makes good business sense. According to 200 executives surveyed by Forbes, 83% said unimproved customer experience puts their revenue and market share at risk. It is clear these executives are paying attention to its impact and you should as well.
3- Make it Secure - "I trust you are protecting my information."
From synthetic fraud, true name fraud, misrepresentation (income, employment, etc), and elder abuse, it makes sense to secure yourself, partners, and customers from being victims. Using some reliable, frictionless identity verification techniques will help build on that trust while not sacrificing protection for your business. This will allow you to keep all parties' protection at the forefront of all your decisions.
4- Make it Personal - "I trust you care about ME."
Leveraging data to humanize a digital experience can have a huge impact on not only your customer experience but your bottom line as well. More personalized experiences also lead to customer loyalty and satisfaction. When you know YOUR customers and put yourself in their "shoes" you can effectively act on that trust.
5-Make the relationship strong - "I know what I'm getting with you."
Personalizing those digital experiences helps. You can develop relationships with partners who share your commitment to deliver elevated consumer experiences. It allows you to grow those relationships that can sustain your business and drive real partnerships, and by extension customer satisfaction.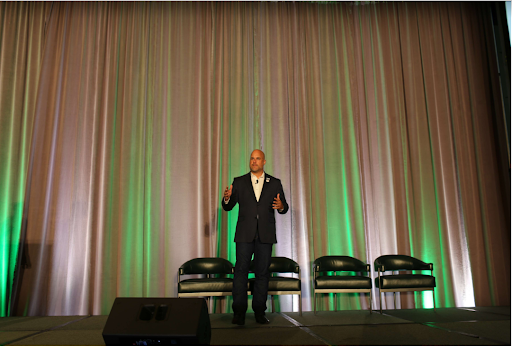 All it takes is one bad online experience for someone to leave you and switch to your competitor.This is why humanized data-driven, digital-centric experiences are so crucial in connecting with customers. Taking these steps to create a pathway to purchase and increase revenue can provide positive impacts for your business including:

While there's no single solution and every business has different needs, we all should be using a thoughtful approach to bring a human touch to the digital world. Learn more about how you can create solutions to navigate this critical challenge in our industry. Contact us here or reach out to Brian Moates at Brian.Moates@equifax.com.