Identity & Fraud
6 Questions for Infutor, a Leader in Consumer Identity Management
6 Questions for Infutor, a Leader in Consumer Identity Management
November 14, 2019 | Wyatt Jefferies
Equifax recently joined forces with Infutor, an industry leader in consumer identity management. To help customers and prospects understand the value of how this pairing will benefit them, I spoke with Grace Kingston, Director of Strategic Partnerships for Infutor.
1. We recently began working together. First, can you share with our readers the unique partnership of Equifax and Infutor?
Over the past six months, Infutor has been partnering with Equifax to help deliver increased consumer intelligence insights and lead conversions for Equifax's clients. Through our combined efforts, Equifax can build and extend its value-added data solutions resulting in a lift of match rates for consumer identities.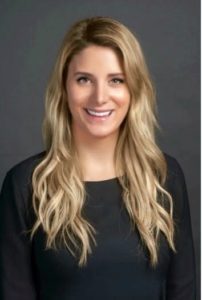 2. Privacy is an important consideration when dealing with personally identifiable information. How does Infutor approach privacy matters?
Consumer privacy protection and choice are top of mind as we develop, implement and engage with data. The information we compile and process is permissibly acquired from authoritative sources. We continually strive to ensure that our data quality and accuracy meet the highest industry standards and is processed and used consistent with applicable privacy regulations. As we value and believe in an individual's right to opt-out of receiving marketing messages from businesses, Infutor offers a simple opt-out form displayed on the Infutor.com website.
3. Will you explain how the Infutor platform works?
Our identity management platform enables consumer identity linking, resolves and completes consumer identities and keeps up with constant identity changes. Our data hygiene products cleanse client data to prepare it for matching.
Additionally, our key identity markers such as mobile device ID, name, email, address and phone number match client data to our Identity Graph. The Identity Graph can then provide clients with insights to improve consumer experiences across inbound and outbound engagements. And finally, it enables analytics-driven modeling.
4. What do you see as the next big technological advancement in consumer identity management?
As marketers increasingly become more overwhelmed with big data and the need for consumer intelligence, the dependence on consumer identity management solutions will grow. Data decay will continue to accelerate given the volume and complexity of data sources. Therefore, it will be difficult for companies to stay relevant and in touch with their customers and prospects.
We believe that brands, marketers and agencies will no longer be able to just periodically cleanse and enrich their Customer Relationship Management or Customer Data Platform databases. Instead, they will need robust solutions to host their data and push changes to them in real-time. That will allow them to adjust campaigns, messaging and segmentation to maintain a competitive edge. It will also help ensure loyal and meaningful consumer relationships.
5. How will clients benefit from our partnership?
Our robust Identity Graph of 255 million consumer's facilities up-to-the-minute identity resolution. This brings decided advantages to partners seeking trusted, authoritative data sets. Through the new collaboration, Infutor will help Equifax improve identity validation and match rates enabling Equifax to provide even more value to its customers.
6. Finally, how would you like to see our companies work together in the future?
This partnership is really just the tip of the iceberg for Equifax and Infutor. Our organizations have uncovered a lot of synergy around providing innovative solutions. These solutions focus on data integrity and enabling robust data-driven marketing for Equifax's clients. Additionally, they enable quicker, secure and risk adverse conversion options for Equifax clients to leverage their products and to help them reinvest in industries such as automotive.