Product Overview
As more and more organizations move to online and digital channels, it is imperative to verify the identity of both online and in-person consumers. Digital Identity Trust confirms identity legitimacy by using multi-dimensional data sources, including phone number, email, address, SSN, DOB and mobile device verification. Carefully orchestrated verification strategies are critical in today's digital era to fight existing and evolving fraud, comply with regulations and facilitate online transactions.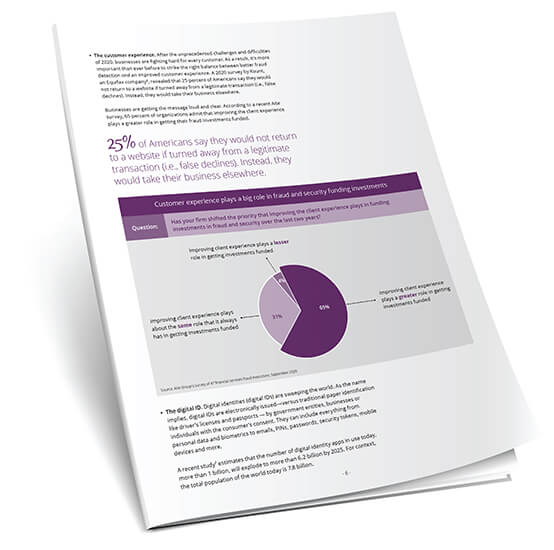 White Paper
Your frontline defense in the battle against fraud
Explore the concept of identity trust and why it's critically important given shifting, pandemic-driven consumer behaviors. We also explain the role identity trust can play in an organization's digital transformation and offer practical steps to build identity trust within your business. Keep reading, the battle against fraud is about to get more interesting.
White Paper
Digital Acceleration and the Customer Journey
As customer preferences for digital transactions continue to grow, businesses are reevaluating what those digital interactions look like, not only to better serve their customers but also to improve the strength of their business.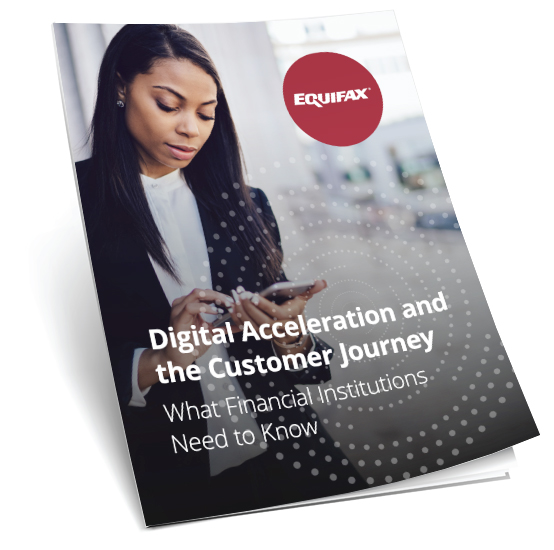 Verify identities behind online transactions
A recent study estimates ecommerce businesses will cumulatively lose more than $200B to online payment fraud by 2024. If you haven't started the identity trust discussion within your organization, the time to act is now. Think of it this way: fraud is a moving target that's constantly closing in on your business. Digital identity trust is the scope on your fraud-fighting weaponry that can help you see it coming and mitigate against it.
Contact Us
Connect with our sales team and discover how this product can meet your business needs.
Insights from Our Experts
Discover industry trends, insights, and customer stories that address business challenges and improve results.
Digital Identity Trust
Visit the Equifax Developer Portal.