Credit Risk
Podcast: Entrepreneurship & Credit in the Post-COVID Era
Podcast: Entrepreneurship & Credit in the Post-COVID Era
Demand Growing for Small Business Credit
With economists predicting a GDP growth rate of 6.5% in the fourth quarter and consumer spending back on track, it looks like fertile ground for small businesses. In fact, new business applications are coming in at a pretty high clip. "We're on pace for six million new business applications in 2021," said David Fieldhouse, director of consumer credit analytics at Moody's Analytics. "If we put that in perspective with 2018, 2019, that would typically be around 3.5 million."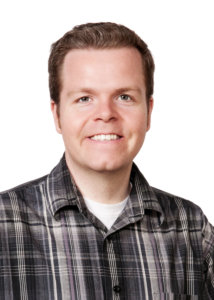 While 2020 was all about the free credit of the PPP (Paycheck Protection Program), there are signs that private lending is coming back, Fieldhouse said during our June 17 Market Pulse podcast, Entrepreneurship & Credit in the Post-COVID Era. "There's a lot of construction loans out there, such as agricultural loans and transportation loans, but other segments like arts and entertainment, education, accommodation and food services are lagging a bit," said Fieldhouse. "Overall, I think private lending is really coming back, which is going to be good for the economy. It's going to be good for the six million entrepreneurs that show up this year. So we're very optimistic about that."
While there has been some loan forgiveness, data shows a lower delinquency rate for businesses right now as compared to before the pandemic. This is another indication that the economy is good, and private lenders should take notice. "I think there's a lot of innovative people out there, and companies doing good work that need to get financing. But the people getting the loans are paying them back, Fieldhouse said.
"So, lenders should be betting on these entrepreneurs going forward. And I hope the credit availability really comes through towards the end of the year." Evan Leaphart, CEO and founder of Kiddie Kredit and co-founder of Black Men Talk Tech, echoed that sentiment. "A lot of people have great business ideas, but we need the capital to access them." For more on this topic, listen to our podcast.
A Preventive Approach Towards Credit Comprehension
Below is an excerpt from our interview. It is edited for brevity.
Katherine: Evan, you brought up a good point: the funding to get off the ground. Sometimes it comes through a personal loan or starting on a credit card. And to bring this full circle and back to Kiddie Kredit, if you have damaged credit or you're not in a great position as an individual, that really sets you back when you might like to start a business. What can we do to better prepare the next generation of small business owners and entrepreneurs so that when they're seeking credit and capital, they're able to secure that?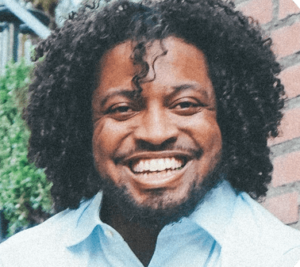 Evan:
That was my whole reason for starting Kiddie Kredit. I had a different business at the time and I thought if I wrote a 30-page business plan and brought it to the bank, we'd get a million dollars. One, sadly mistaken. But secondly, this was where I really started to see how having a poor credit score was really affecting me. I'm the guarantor of this loan. It's a decent business idea. But the idea is unproven and my credit's not up to par. I didn't just see it affect me the way I saw it with job hunting and getting a mortgage. I was like, man, I know I messed mine up due to my own financial undoing, but I also had no idea how a credit score came to be. I think we need to realize the importance of a credit score in America.
And if it's that important, we really need to take a different approach to make sure that people understand implicitly the moment they're adults. So that's essentially what we're doing with Kiddie Kredit. We're trying to take a preventative approach towards credit comprehension instead of corrective when it's too late.
Katherine: And that's a great message. David, any more from your perspective that many entrepreneurs need to begin with their personal credit?
David: I guess there are two pieces that I've heard of or seen in the data. One, there's always a question about not really being connected to the financial community together. And I think that's where Kiddie Kredit sets you up to think about those issues and start to understand, how do I manage this? We can't take for granted that people are going to have a credit card that they don't use. You know, make one purchase and pay it off every month.
So, we really do need to make sure that the unbanked community overall gets access to credit. I think the lending communities are interested in their own way. And they have their objectives that they want to satisfy, but they are trying to explore alternative data out there, looking at sharing deposit information, and other types of information.
But I think that financial literacy is critical. And you can't put your life on pause for too many years just because you didn't get that lesson. So I think that's really important. And then once you are trying to start up that business and you're going through it, then I think many individuals have to make expenses that they're not ready to make. Listen to our podcast for the full interview or check out one of our other Market Pulse podcast episodes.