Product Overview
Credit Score Coach is a virtual credit assistant solution powered by VantageScore that provides statistically proven pathways for consumers to improve their credit over time. Providers can enable consumers to reach financial goals, from qualifying for more favorable rates to receiving a new line of credit. Credit Score Coach helps providers build up the consumer credit population and receive insights into various consumer types, including thin files or low scores.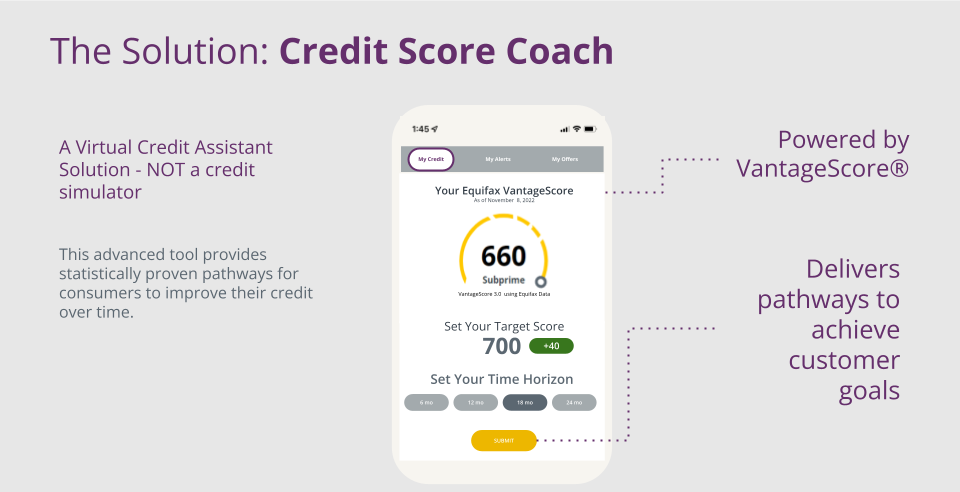 Solving Your Customer Pain Points
80%
of consumers want their financial institution to help them improve their financial health.
61%
of consumers who are actively trying to improve their credit.
41%
of consumers who lack confidence in their financial literacy.
Contact Us
Connect with our sales team today to get a product consultation.