Credit Risk
Powering the Energy Market in 2022
Powering the Energy Market in 2022
Fireside chat with Just Energy
In our December 2 webinar, our moderator, Rissa Reddan, Demand Generation Leader of U.S. Information Solutions here at Equifax, had a one-on-one discussion with Sean Holland, VP of North America at Just Energy. Reddan started the discussion by asking Holland to describe Just Energy.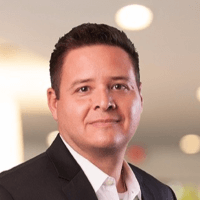 Just Energy is a retail energy provider that provides natural gas and electricity solutions, as well as, renewable energy options to customers. Just Energy operates in the U.S. and Canada and has over three million residential customers. However, Just Energy also services small and large commercial customers. There are certain markets where you are able to buy power and gas wherever you want. Retail energy providers allow you to enter a contract with Just Energy for gas and power for your business. You will not receive an invoice for utility, but instead for Just Energy.
Top of mind topics
When discussing top of mind topics in the energy market, Holland mentioned adaptability and change. Like many of us, Holland believes that the last two years have been unprecedented when it comes to dealing with COVID-19. Many people have had to adapt to higher inflation. Just Energy's main goal as a business is to minimize its' bad debt exposure, keep customers happy, and keep their business intact. According to Holland, the key to success is to think outside the box and adapt to changing market conditions. Just Energy has had to revamp their collections strategy and soften the approach during these hard times for their customers. If businesses are unable to adapt they will struggle.
Events like COVID-19 are forcing energy companies to reinvent themselves. If companies want to grow they need to change and shift, especially to digital. Good customer service is going to be key because customers are facing different challenges that they have faced in the past. Holland noted that companies should not be afraid to change things, but should definitely know when to pull the plug.
Ask the energy market expert
Next, Holland discussed the steps Just Energy has been taking to mitigate loss in its portfolio. There is no secret that economic conditions are getting more difficult. Everything has been at a higher cost. Digital has become more popular which increases the risk of fraud. Companies that want to continue to grow have to make sure they attract the most profitable customers. Holland recommends you do that by getting a great credit department, implement enrollment detection services that Equifax does offer, manage bad debt, and have strong collection services.
There are many solutions companies are implementing to reduce the carbon footprint. Many companies are becoming green. It is important to think outside the box. Solar panels have been huge historically, with many finding out that solar panels have been around for a while. Just Energy has created a carbon crypto marketplace. Green is a huge marketplace driver as long as you are not like everyone else. Holland concludes by stating find your niche, stick with it, and if you do it well and measure it you will lead to success. It is important for energy companies to leverage data to understand customers and their challenges. Everyday Just Energy is using analytics to help their customer base. Just Energy uses data to see the following:
the attributes of customers that do not pay
has Just Energy billed everyone accurately on time
have vendors brought in the right customers
None of these can be answered without analytics. Using data to answer questions like these can help you understand why these trends are occurring and how they impact attribution and retention.
Click here to watch the December Market Pulse webinar for more on the current and future state of the Energy market.
Access additional related insights here and register for upcoming webinars here.
* The opinions, estimates and forecasts presented herein are for general information use only. This material is based upon information that we consider to be reliable, but we do not represent that it is accurate or complete. No person should consider distribution of this material as making any representation or warranty with respect to such material and should not rely upon it as such. Equifax does not assume any liability for any loss that may result from the reliance by any person upon any such information or opinions. Such information and opinions are subject to change without notice. The opinions, estimates, forecasts, and other views published herein represent the views of the presenters as of the date indicated and do not necessarily represent the views of Equifax or its management.