Insight
LawLogix Leader Discusses Dynamic Hiring Environment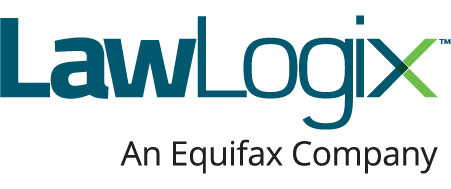 SINCE 2000, LawLogix has helped some of the largest businesses and most recognized immigration law firms in the United States to digitize and streamline labor-intensive I-9 and immigration processes. John Fay, Director of Product Strategy for LawLogix, which was acquired by Equifax on August 31, 2022, sat down to discuss the business and today's dynamic hiring environment.
As you talk with clients, what factors are most impacting today's hiring and onboarding environment?
Fay: In my 20+ years as an immigration attorney and business executive, I've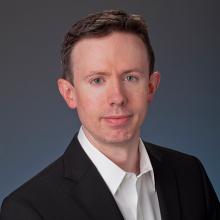 never seen a hiring environment like this, with employers facing so many challenges to recruit, onboard and retain talent. Aside from some outsized macroeconomic factors, our clients must also keep pace with changing government regulations and practices that are at the core of the compliance-centric processes that we support.
When it comes to I-9 management, for example, employers are waiting to see what U.S. Immigration and Customs Enforcement (ICE) will do in regard to its "virtual verification" remote inspection policy that has been extended multiple times throughout the pandemic. Understandably, COVID-19 has also impacted the ability of the U.S. Citizenship and Immigration Service (USCIS) to process work permit applications. In fact, since the pandemic began, the average time for USCIS to process applications has risen along with the backlog of pending cases. These policies and practices have a real impact on employers and employees alike.
How can employers keep pace in such a dynamic environment?
Fay: Savvy employers and service providers know they can't be experts at everything, so they rely on others for support. For example, an employer may work with a law firm that specializes in immigration or employment law. And in turn that law firm may work with LawLogix, because we have decades of experience in deploying technology to help automate and streamline data-intensive immigration processes. Our in-house immigration experts work closely with immigration law firms and practitioners to develop software that helps clients keep pace with frequently changing regulations and government policies.
Similarly, employers value our expertise and experience in I-9 management and our ability to update our Form I-9 and E-Verify solution in response to rapidly changing regulations and processes. Form I-9 requirements continue to be an extremely hot topic in 2022, as employers across the nation grapple with the resumption of government audits, new E-Verify requirements, and increasingly complex changes to the ubiquitous Form I-9. The stakes have never been higher, which is why most employers are now moving to intelligent electronic I-9 and E-Verify solutions to help navigate this ever-changing minefield.
Businesses are more focused than ever on delivering an outstanding user experience. How does LawLogix support that?
Fay: We combine our vast technological and regulatory expertise with years of software experience to design solutions that can help organizations with often confusing and complex government rules. For a new hire, this means a smarter and simplified I-9 process that is integrated right into the employer's onboarding system for ease of use. For an individual navigating the immigration process, this means an intuitive and mobile-friendly foreign national portal that can be customized by the law firm or employer. And both of these solutions are backed by our team of experts who have decades of experience supporting our immigration and I-9 software applications.
What should customers expect from this acquisition?
Fay: We expect that our customers will continue to receive the same great support and service from the same great team.
Both LawLogix and the Employer Services business within Equifax are focused on deploying our technology and expertise to help customers streamline important processes. We are excited for our future together, as we leverage Equifax capabilities in analytics and technology for the benefit of LawLogix customers.
To read more about the Equifax acquisition of LawLogix and how it supports the Equifax growth strategy, click here.