Insight
How Data-Driven Hiring Decisions Can Jumpstart Hiring Nationwide
As the 'Great Resignation' sweeps the nation, filling the many new job openings has become a significant problem for employers. Finding qualified candidates who fit an organization's unique culture is not always easy, and new strategies for finding top-notch talent are critical to helping businesses grow. One possible solution to this problem is a data-informed fair-chance hiring model supported by continuous, post-hire employee monitoring.
The formerly incarcerated are frequently overlooked but are eager to work and can play a key role in increasing the labor force. Hiring individuals with a record may seem risky, but when executed appropriately with the right post-hire processes, risks can be mitigated, and the payoffs are significant both for the justice-involved and the businesses that hire them.
Following is a Q&A on this strategy with Brian Matthews, Senior Vice President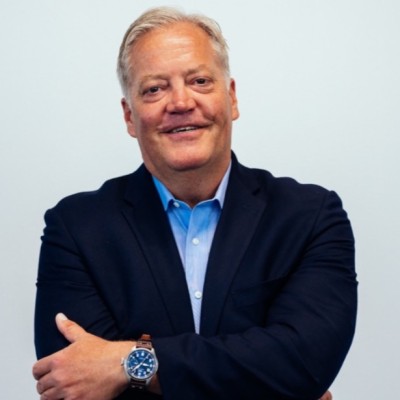 and General Manager at Insights, an Equifax company. Insights joined the Equifax team in October of last year, and it delivers breakthrough data and analytics solutions to reduce people-based risk, mitigate fraud, and meet compliance mandates as the nation's most comprehensive and trusted source of risk and criminal justice intelligence. Brian shares his thoughts on where the fair chance movement stands today and how it can be strengthened through Insights' own continuous monitoring solution.
What does fair chance hiring mean to you?
Matthews: Fair chance hiring is primarily an opportunity for organizations to create a more inclusive and diverse environment in their communities. I also see fair chance hiring as a tool for businesses to create and increase employment opportunities for people with criminal histories — not only improving outcomes for these individuals but also benefiting the businesses that hire them by helping to create a more diverse workplace. In light of a significant increase in employee turnover and a staggering number of unfilled jobs, organizations need to think strategically about broadening their labor pool. Individuals who are strong candidates and good cultural fits despite a previous interaction with the criminal justice system are a great place to start.
This expansion of the labor pool is already occurring all over the country as employers seek to fill their open positions. The Bank Policy Institute is lobbying Congress to reduce its hiring restrictions on banks, allowing them to hire more candidates with criminal records. Clean-slate laws have been implemented in five states (Michigan, Pennsylvania, Virginia, Connecticut, and Utah) with several more studying such policies, and the majority of states already expunging some criminal records through automated processes. At Insights, we firmly believe in the importance of background checks as part of the hiring process, but these examples demonstrate the growing national and social support for finding opportunities for job candidates with previous interactions with the criminal justice system.
There is strong evidence that individuals who are justice-involved work as hard (if not harder) than those who aren't. They are highly motivated employees and often flourish when given a second chance. Fair chance hiring is a legitimate way for the formerly incarcerated to turn their lives around for the better, be a productive member of their communities, and end the cycle of recidivism. With Insights a part of the Equifax family, we have a great opportunity to help the justice-involved live their financial best.
Why should companies consider implementing fair chance hiring?
Matthews: The fair chance movement is extremely beneficial in today's workforce. Not only does it build a new talent pool of workers during the labor shortage, but also it gives individuals a second chance. It finds previously untapped resources of talent and provides a great opportunity to improve inclusiveness in the workplace. In addition, studies have shown that companies who have hired formerly incarcerated individuals experience lower employee turnover rates as these workers tend to feel a greater sense of loyalty.
It's reported that 66% of managers at companies that hired individuals with a criminal background rate the quality of their work as compared to those without criminal records. And 82% believe that the value they added to the organization is as high as, or higher than that of workers without records.
Fair chance hiring provides mutual benefits, which is why businesses should be willing to participate in supporting these individuals as they desire to return to work and put their pasts behind them.
What can businesses do to mitigate the risks that come with hiring individuals with a criminal background?
Matthews: Businesses should always prioritize improving safety and reducing risk around their hiring practices, and hiring individuals who are justice-involved works best when it is paired with detailed background checks — and not only before a candidate is hired. Continuous monitoring is a key tool for businesses looking to implement fair chance hiring. Employers that use this solution will receive timely alerts of criminal activity when an employee is arrested, providing the employer the opportunity to potentially intervene and offer counseling or other assistance programs for employees at the first sign of trouble. This helps organizations make better-informed decisions for early response to people-driven risks, and enables them to provide more job opportunities to people who otherwise might not get them.