News
Delivering Deeper Insights with the TotalVerify™ Data Hub from Equifax
OVER THE LAST FEW YEARS, Equifax has been working to develop a more comprehensive data hub that would deliver deeper insights to help enable better decisions and work. The October 2021 acquisition of Appriss Insights further enhanced these efforts and last week, we announced the launch of the TotalVerify™ data hub—a secure, single source for obtaining multi-data solutions derived from an expansive set of information assets including employment, income, education, incarceration, healthcare credentialing, identity and more.
Krisy Bucher, Senior Director, Marketing Programs and Maria Hayes, Vice President, Digital Strategy at Equifax Workforce Solutions are answering questions about TotalVerify and how it further positions Equifax as a resource of choice for public- and private-sector intelligence.
What does the TotalVerify name signify?
KB: The combination of Appriss Insights and Equifax is a complementary one, and it's exciting to see how the Insights data assets fit seamlessly into the larger Workforce Solutions data hub strategy, ultimately delivering a multitude of differentiated data and insights to employers, background screeners and social service agencies.
As we got closer to the launch, we wanted to be very intentional about the name. It was important that the name signifies how the data hub takes the capabilities of the Workforce Solutions business beyond income and employment and includes the critical contributions of additional datasets related to incarceration, sanctions, identity, education and healthcare credentialing. The TotalVerify name illustrates that it can be a "one-stop shop" for a breadth of data assets to help drive more confident, informed decision making and data gathering.
How does TotalVerify help enable quicker data review and decisions with confidence?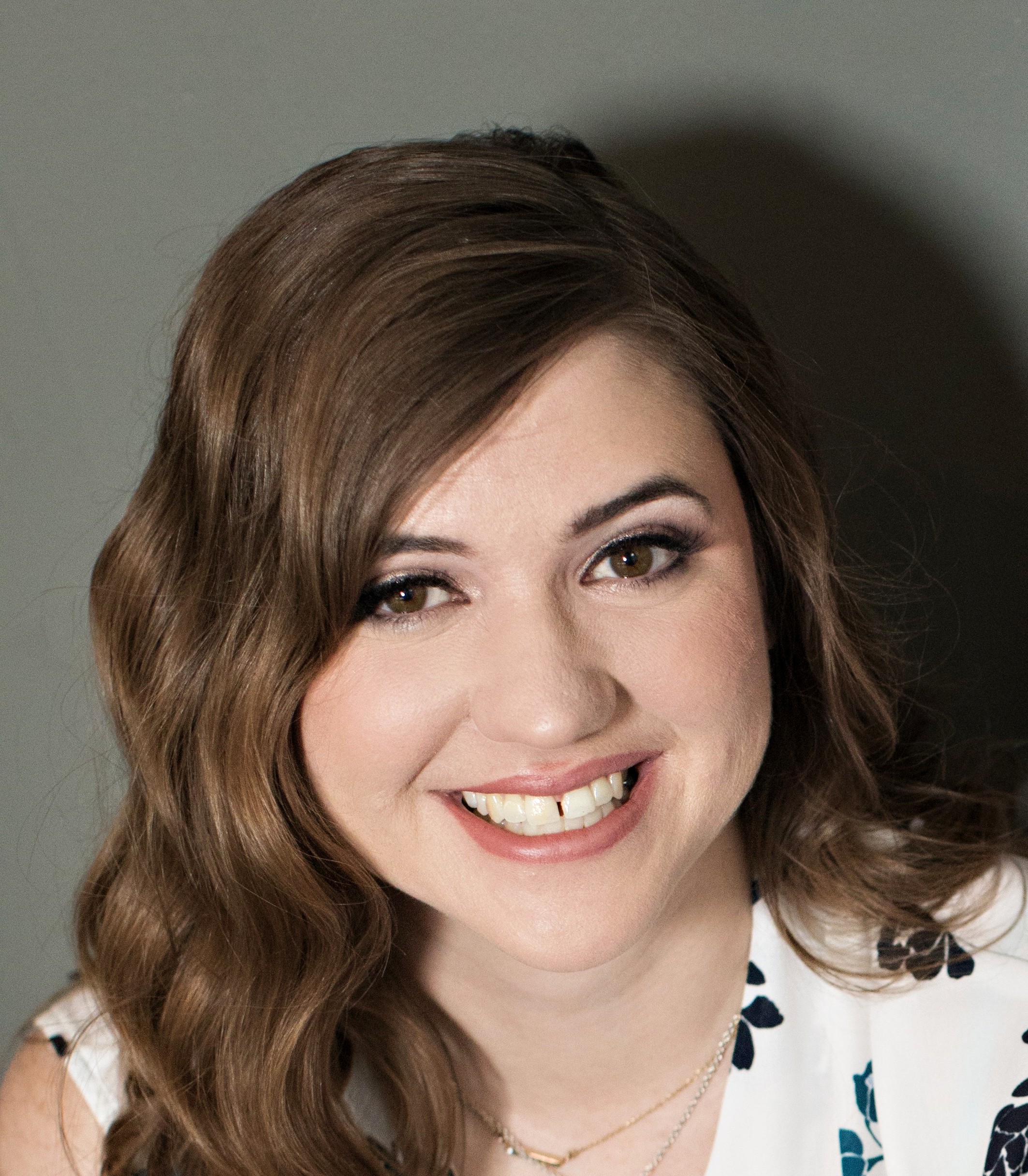 MH: By harnessing the power of the Equifax Cloud™, the TotalVerify data hub helps equip customers with the ability to tap into multiple data sources in near real-time. Our unique data fabric and cloud-based infrastructure allow us to ingest and analyze data at scale, while enabling the delivery of multi-data solutions. The data hub is anchored by The Work Number® database, known for decades as the gold standard for verifications of income and employment. Building upon our original data hub model that Workforce Solutions continues to leverage, TotalVerify offers products and solutions enhanced by the acquisition of Appriss Insights and more, with capacity to add further data assets over time, thanks to the Equifax Cloud.
Who can benefit from the various data assets that are included in the TotalVerify data hub?
MH: I'll be glad to share a couple examples. When government agencies are reviewing applications for social service benefits such as healthcare, food and nutrition or financial assistance, it's likely they'll ask a number of different questions as part of the application process. For example: What is the applicant's financial status in terms of income and/or assets? What is their employment status? Where can I learn more about whether they have been incarcerated? Can the applicant's identity be validated? TotalVerify can help social service agencies efficiently answer these questions through secure, data-driven solutions.
Likewise, when background screeners or employers are assessing job applicants, they are asking a number of important questions to help ensure they are choosing the right candidate for the job. For example: What is the applicant's employment and education history? Where can I look to see what involvement they have had with the criminal justice system? And in certain fields, where can I learn more about whether they have the appropriate certifications or any sanctions on record? Again, TotalVerify can serve as a one-stop-shop to help answer these important questions - securely, confidently and efficiently.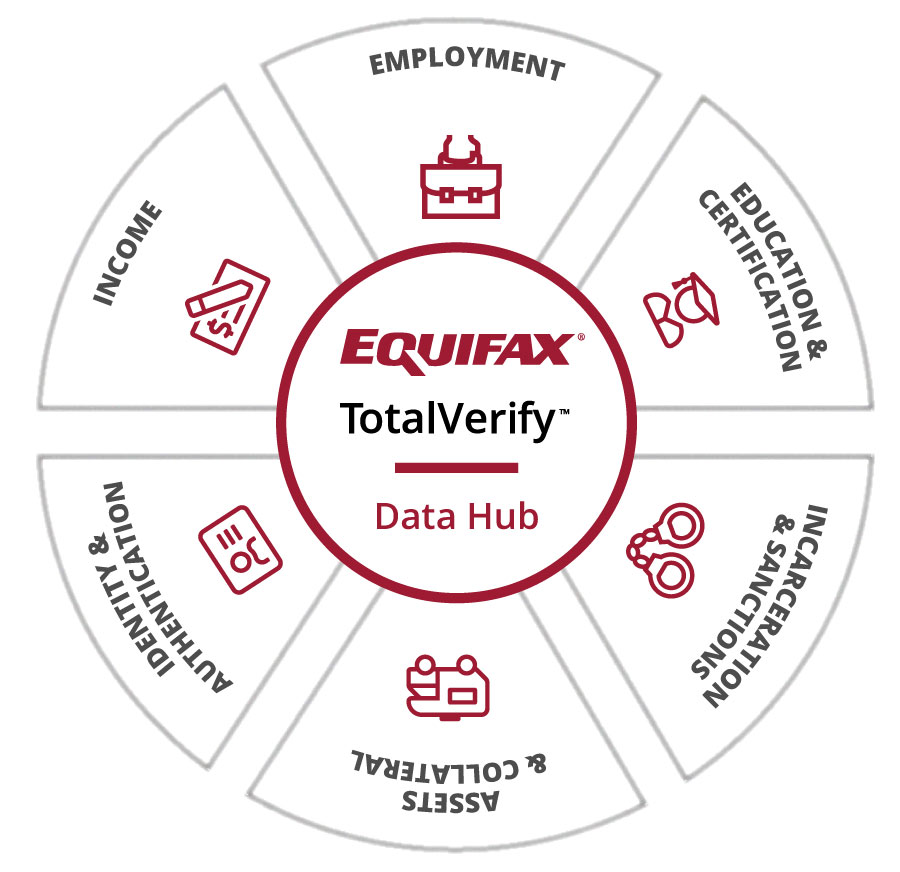 What does this mean for Appriss Insights?
KB: Along with hundreds of my Appriss Insights colleagues, I joined Equifax with a commitment to the mission of keeping communities and workplaces safer and more informed through data and analytics solutions. When the acquisition took place in October 2021, we knew the combination of Equifax and Appriss Insights would be a powerful one, but it takes a village to bring the combined strengths of the two teams together to provide differentiated data and insights.
Launching the TotalVerify data hub marks a key milestone for us as Appriss Insights becomes an integrated part of the Equifax Workforce Solutions team. Together, we are proud to deliver certain solutions to help enable government agencies and commercial enterprises save lives, fight crime, prevent fraud, make decisions or manage risk.
What does this mean for Equifax and its customers?
MH: Through the delivery of additional data sources and services, we are continually providing more value for our customers that depend on us for deeper, more extensive insights. And this is just the beginning of TotalVerify, as we plan to continue growing the hub over time.
The launch of TotalVerify illustrates how we are delivering on the overarching Equifax growth strategy and demonstrates our ability to efficiently integrate teams and solutions into the Workforce Solutions business unit. The Equifax Cloud is a large part of how we've been able to deliver the TotalVerify data hub so quickly, as it allows us to manage large volumes of diverse datasets with greater speed, precision and control than ever before possible.
By delivering people-based risk intelligence solutions alongside employment and education verifications, we can better support our customers while positioning the business for further growth and diversification.
To learn more about the TotalVerify data hub, visit the link
here
.