Our Environmental Priorities
We understand the power of data, analytics and technology in addressing the most pressing issues facing the world around us, and the important role Equifax plays in the communities where we live and work. We have pledged to reduce our global environmental impact and have committed to net-zero greenhouse gas emissions by 2040, a sustainability commitment enabled by our Equifax Cloud™ transformation.

We are committed to communicating with our employees, communities, customers and investors transparently throughout our environmental journey.

As a technology company that does not manufacture physical products, we identified carbon emissions, primarily from electricity, and waste management as the most significant areas of environmental impact generated by our company. These findings have informed our current environmental priorities and our recent actions.

Recent actions include:
Annualized TCFD and greenhouse gas emissions disclosures
Submitted near-term greenhouse gas emissions targets to the Science Based Targets initiative (SBTi) for validation
Responded to the Climate Disclosure Project (CDP) climate change questionnaire
Commenced purchase of renewable energy
Implemented Salesforce Net Zero Cloud as the system of record for GHG emissions
Certified Heredia, Costa Rica location of more than 1,200 employees as carbon neutral
by INTECO

High-Level Decarbonization Strategy: Scope 1 and 2
Our environmental management strategy facilitates collaboration among team members across the global organization to promote environmental initiatives. Our scope 1 and 2 emissions primarily result from the operation of our office facilities and data centers. To gather applicable GHG data, our team analyzes actual usage information for our owned facilities and coordinates with our landlords to retrieve usage data for our leased facilities and co-located data centers.

Cloud Transformation

Our investment in cloud technology exemplifies the alignment between our business strategy and our ESG priorities. Our move to the cloud is expected to have a positive environmental impact by significantly reducing our on-site technology and data centers and leveraging the enhanced energy efficiency of our cloud service providers. By using the cloud, we expect to avoid approximately 13,000 metric tons of GHG emissions annually that would have been produced by the same work from an on-site data center. As we continue to decommission data centers and on-site servers, we will reduce overall gross emissions and transition the corresponding GHG emissions from our scope 1 and 2 inventory to scope 3.

As of 2022, we estimate that data centers make up a little less than 50% of our total scope 1 and 2 emissions, net of renewable energy. As we continue purchasing renewable energy for certain remaining onpremises data centers, and executing on our cloud transformation, we expect this number to decline by more than 10% by the end of 2023.

Equifax is primarily partnering with Google via their cloud platform and office solutions. Google is carbon neutral today, with a goal to run on carbon-free energy, 24/7, at all of their data centers by 2030. Between 2019 and 2022, we decommissioned 19 data centers, and we plan to maintain an aggressive decommissioning strategy.
"Not all clouds are equal. When we were evaluating our choices, environmental efficiency was a key consideration and we wanted a partner who was leveraging renewable sources for all of their operations."
Bryson Koehler, CTO of Equifax
Workplace Enhancements
In recent years, we have enhanced the energy efficiency of a number of our workplaces and we plan to incorporate these enhancements at other sites. We also target environmentally efficient buildings for our office space to further increase efficiency.

Facility upgrades continue to increase energy efficiency.
Electric vehicle charging stations
Daylight & Occupancy Office Sensors
High efficiency HVAC systems
Biodiverse buildings & greenspaces
In 2022, Equifax's Costa Rica location was certified as carbon neutral by INTECO, the Technical Standards Institute of Costa Rica, based on the INTE/ISO 14064‐1:2006 and INTE B5:2016 standards. This important certification exemplifies our Costa Rica team's commitment to environmental sustainability. Further, in the United Kingdom, Equifax is managing our commitment to reduce pollution related to our activities via the implementation of an effective environmental management system, certified against the ISO 14001:2015 standard.

As of early 2023, the Equifax real estate portfolio included seven Leadership in Energy and Environmental Design (LEED) certified buildings in North and South America, three Building Research Establishment Environmental Assessment Method (BREEAM) Excellent rated buildings in the United Kingdom, one National Australian Built Environment Rating System (NABERS) and three Green Star rated buildings in Australia. While these Equifax buildings do not represent the majority of our worksites, our global real estate team includes energy efficiency as a factor in determining new office locations.
As we progress through our cloud transformation journey, we are also taking steps to more efficiently manage our remaining onsite data centers, such as optimizing our HVAC systems and implementing cold aisle containment processes.

Space Utilization Initiatives
As we review our physical office space requirements around the world, we have established space utilization standards and metrics and invested in technology and workspaces that help reduce our space needs while encouraging employee collaboration and productivity. Maximizing the efficiency of our office spaces and reducing our overall footprint will help Equifax deliver on our decarbonization commitments.

Purchase of Renewable Energy
We expect renewable energy to be an important component of our decarbonization strategy. We recently started purchasing renewable energy to reduce the emissions associated with our offices and data centers. To achieve our emission reduction goals going forward, we plan to continue to pursue opportunities to purchase high-quality renewable energy credits.
High-Level Decarbonization Strategy: Scope 3
With the assistance of a leading environmental advisory firm, we performed an analysis of our value chain in line with the guidance from the Greenhouse Gas Protocol and determined that the most significant categories of scope 3 emissions for Equifax are (1) purchased goods and services, (2) employee commuting, and (3) business travel.
Purchased Goods & Services
To calculate the GHG emissions associated with our purchased goods and services, we use an Environmentally-extended input-output (EEIO) expense-based approach supplemented by actual data where available. EEIO models estimate energy use and/or GHG emissions resulting from the production and upstream supply chain activities of different sectors and products. We plan to continue to refine our analysis of this category, especially as more actual data becomes available and provided to us.
The Equifax decarbonization strategy related to purchased goods and services will be driven by an engagement method. We will engage our key suppliers and partners to encourage their adoption of science aligned targets and/or net-zero ambitions through education on decarbonization, advocating for their participation, and leveraging our purchasing power.
Employee Commuting
We have worked with external consultants to develop a model that factors in our return to office framework, geographic location, typical modes of transport, and number of employees to estimate employee commuting GHG emissions for our global office footprint.
In 2022, we implemented a 3/2 + 2 return to office framework - open to any employee who can perform work outside of the office and whose role does not require routine weekly travel, such as our sales associates. As part of this framework, Tuesday, Wednesday and Thursday are standard "in office days," and employees have the option to work from home on Mondays and Fridays. Our "+2" policy enables employees to work remotely for two full weeks of their choosing each year.

In addition to other benefits, this policy will reduce the number of employees commuting to our offices and the corresponding GHG emissions associated with that travel. We support our employees' use of electric vehicles by purchasing and installing electric car charging stations at our company-owned buildings and offering similar options at our leased facilities. Additionally, access to public transportation is a factor in our building selection process.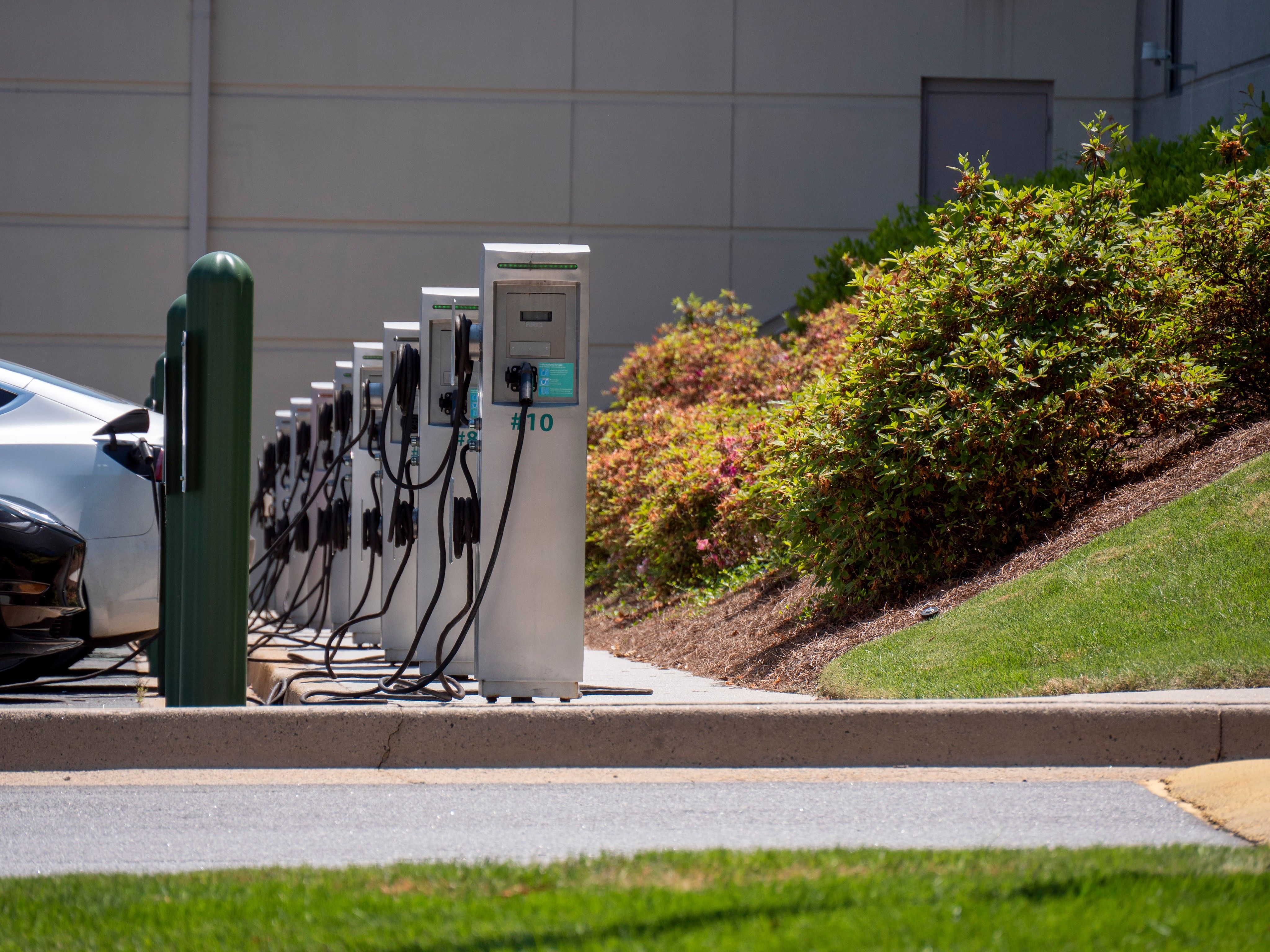 Business Travel
We work with our travel partners, to calculate the GHG emissions associated with our business travel. Even prior to the COVID pandemic, Equifax policy discouraged business travel for internal, non-customer meetings and encouraged use of technology alternatives.
As detailed above, we have reduced our combined scope 1 and 2 net GHG emissions each year since 2019, with an approximate 32% decrease between 2019 and 2022 and an approximate 21% decrease between 2021 and 2022.
2022
In 2022, we further enhanced our internal rigor by establishing a Finance and Accounting team who manage a global monthly process, and investing in SalesForce Net Zero Cloud to track our GHG emissions. We significantly reduced our GHG emissions, primarily through our investment in renewable energy and our continued decommissioning of data centers as part of our Equifax Cloud strategy. Our reduction in emissions was partially offset by an increased footprint from our late 2021 and early 2022 acquisitions, as well as an increase in office usage and business travel, as employees began to revert to their pre-COVID travel and work arrangements.
2021
In 2021, we published our GHG emissions data for the first time and made a commitment to reach net-zero GHG emissions by 2040. In 2021, our GHG emissions were positively impacted by a combination of data center decommissions, office consolidation, and an improvement in overall energy efficiency of the Atlanta power market resulting in a reduced emissions factor. Our 2021 GHG emissions were negatively impacted by the availability of more complete information regarding our data centers, an increased footprint from eight acquisitions completed during the year, and an irregular increase in the use of refrigerant required for the year (scope 1).
2020
A number of factors contributed to the reduction in our GHG emissions between 2019 and 2020. As with most companies, we saw a reduction in office usage and business travel related to the COVID pandemic that resulted in lower GHG emissions. In 2020, we strategically consolidated a number of locations to promote productivity and increase efficiency of space utilization. These space utilization measures decreased our overall energy usage and the corresponding GHG emissions. Our cloud transformation also positively impacted our GHG emissions as we decommissioned data centers and legacy servers and applications.
We have undertaken a number of initiatives to reduce the waste produced at our offices. We reduced, and in many cases eliminated, personal waste bins at desks in favor of more efficient central trash and recycling bins.

We shred and recycle paper documents within our offices and program all printers to print double-sided as the default setting to reduce paper usage and waste.

We also responsibly dispose of electronic waste, such as laptops and monitors, through a third-party recycling organization.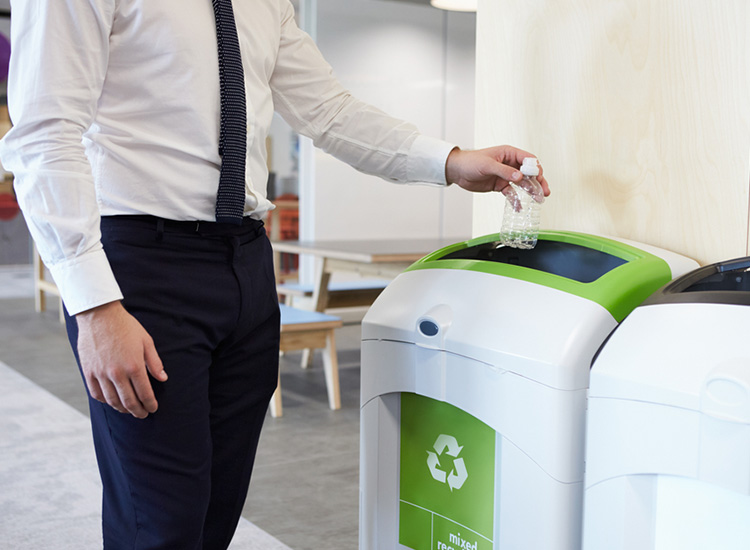 Our Sustainability employee network provides an opportunity for employees interested in coordinating, communicating, and celebrating sustainability at Equifax. They offer education materials through a dedicated internal website, support environmental initiatives, and celebrate environmental events, such as Earth Week. In our Atlanta offices, the Sustainability network partnered with the real estate team to develop education materials and guidance for fellow employees regarding waste management and recycling efforts at the Company.

Additionally, in Costa Rica, we developed an environmental management strategy and are engaged in a number of initiatives, including waste management. Our team reinforces recycling campaigns and updates products and processes to reduce garbage going to the landfill and increase recycling, organic composting, and garbage used for energy generation. With the support of the Ecological Brigade, a group of more than sixty employee volunteers focused on sustainability, we identify volunteer opportunities, develop webinars, share informational materials, and host events throughout the year.

This webpage contains information that may constitute "forward-looking statements." Generally, the words "believe," "expect," "intend," "estimate," "anticipate," "project," "will," "may" and similar expressions identify forward-looking statements, which generally are not historical in nature. All statements that address operating or environmental performance and events or developments that we expect or anticipate will occur in the future, including statements relating to future operating results, plans for reducing our environmental footprint, reducing greenhouse gas emissions, improvements in our IT and data security infrastructure, our strategy, changes in U.S. and worldwide economic conditions, and similar statements about our outlook and our plans are forward-looking statements. We believe these forward-looking statements are reasonable as and when made. However, forward-looking statements are subject to risks and uncertainties that could cause actual results to differ materially from our historical experience and our present expectations or projections. These risks and uncertainties include, but are not limited to, those described in our most recent Annual Report on Form 10-K and subsequent filings with the U.S. Securities and Exchange Commission. As a result of such risks and uncertainties, we urge you not to place undue reliance on any forward-looking statements. Forward-looking statements speak only as of the date when made. We undertake no obligation to publicly update or revise any forward-looking statements, whether as a result of new information, future events or otherwise, except as required by law.
Last updated: March 23, 2023
You should assume that the information appearing in this webpage is accurate only as of the date it was last updated.