Business
Part I: Investor Day Highlights 'The New Equifax'
This article is first in a series

IN ITS FIRST INVESTOR DAY since 2012, Equifax senior leaders discussed how the company is executing on its EFX2023 Strategy, introduced the company's new Long Term Financial Framework and capital allocation plan, and detailed how the Equifax Cloud™ is driving record new product innovations and growth as it moves beyond its credit bureau roots.
"This is a big milestone for Equifax," said Mark W. Begor, CEO of Equifax. "We've invested record amounts in our technology, our data, our analytics and single data fabric, and in our bolt-on M&A to transform a more than 120-year old company into a faster growing Equifax. The 'New Equifax' is a company with higher margins, higher free cash generation, and the ability to invest more in our company while returning cash to shareholders."
The company's new Long Term Financial Framework was introduced by Begor during the November 10 virtual event. This framework has Equifax growing 8%-12% on the topline going forward一a marked increase from the 7%-10% in the prior Equifax framework.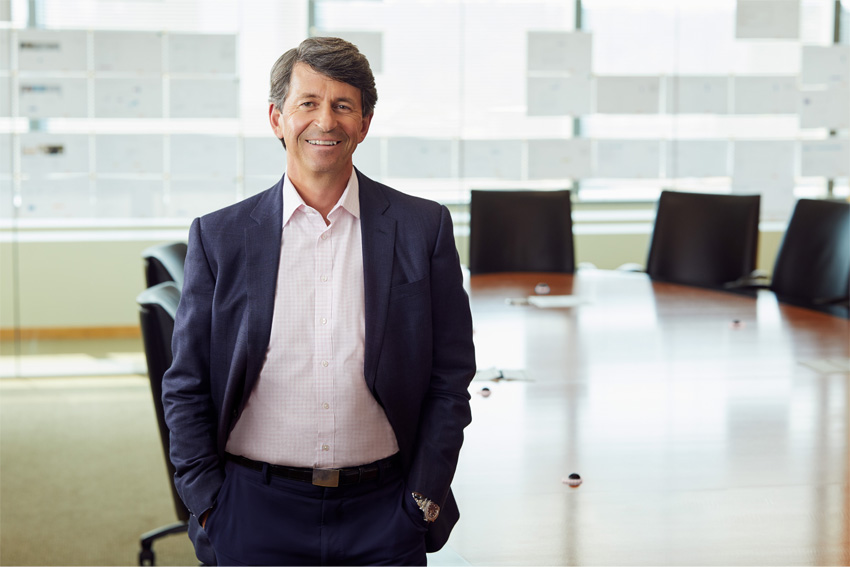 As Begor noted, "You can see why we have confidence in the ability to drive Equifax forward. It starts with the cloud. We'll be the only cloud-native company in our space going forward. As you know, we made a big bet in 2018一to not only invest in our security following the cyber event, but to transform our company and go cloud-native."
The new Equifax growth framework starts with organic growth of 7%-10%, driven by core Equifax business performance, new products and cloud capabilities. The company will also continue to focus on bolt-on M&A that would add 100-200 bps to revenue growth as well as annual EBITDA margin improvement of 50 bps, up from 25 bps annually in the company's prior framework.
"We've been very focused on M&A. We've strengthened that focus, and we intend to grow our company on the topline by investing in M&A moving forward."
Eight acquisitions totaling nearly $3 billion were completed to date in 2021. These included: Appriss Insights, a people-based risk intelligence data provider; Kount, a provider of artificial intelligence (AI)-driven fraud prevention and digital identity solutions; HIREtech, a technology-focused human capital management and employer tax incentive firm; Health e(fx)®, a provider of Affordable Care Act services; AccountScore, a banking and transaction analytics company; and Teletrack®, a U.S. provider of alternative credit data.
Looking ahead, Begor said that margin enhancement will be driven by Equifax's higher-margin incremental growth, the power of the company's Workforce Solutions business unit and the strength of its cloud-enabled products and innovation. "Workforce Solutions, our largest and fastest-growing business unit, is a very significant structural growth driver of Equifax. Four years ago, Workforce Solutions was just $750 million in revenue. Today, we expect Workforce Solutions to be over $2 billion in a short four-year timeframe. It's accreting into our topline and accreting into our margins."
Ultimately, Equifax expects cash EPS to grow 12%-16% annually vs. 11%-14% in the company's prior framework, and for shareholder return to expand to 13%-18% annually, up from 12%-16%.
"We've spent the last four years really rebuilding Equifax. We were strong in the past; we're stronger today, and we'll be even stronger in the future. We're energized about the New Equifax, and I hope you are, too一because we're just getting started."
To watch the Investor Day video, click here.
Forward-Looking Statements
This article contains certain forward-looking information, including information related to our long-term financial framework, to help you understand Equifax and its business environment. All statements that address operating performance and events or developments that we expect or anticipate will occur in the future, including statements relating to future operating plans and results, our financial and business strategy, improvements in our IT and data security infrastructure, expected financial and operational benefits, synergies and growth from our technology transformation and acquisitions, changes in U.S. and worldwide economic conditions, and similar statements about mortgage and financial markets, our outlook and our business plans are forward-looking statements. We believe these forward-looking statements are reasonable as and when made. However, forward-looking statements are subject to risks and uncertainties that could cause actual results to differ materially from our historical experience and our present expectations or projections. These risks and uncertainties include, but are not limited to, those described in our 2020 Form 10-K and subsequent filings with the U.S. Securities and Exchange Commission. As a result of such risks and uncertainties, we urge you not to place undue reliance on any forward-looking statements. Forward-looking statements speak only as of the date when made. We undertake no obligation to publicly update or revise any forward-looking statements, whether as a result of new information, future events or otherwise, except as required by law.