Business
Double-Digit Revenue Growth for 3Q21
EQUIFAX ANNOUNCED its financial results for the third quarter ended Sept. 30, 2021, during a conference call on October 21. Senior leaders discussed financial and business results, including record revenue driven by strategic investments and enhanced technologies. The team also announced its first Investor Day since 2012, taking place virtually on Wednesday, Nov. 10.
"We continued our strong financial performance with our seventh consecutive quarter of double-digit revenue growth. Our record third quarter revenue of $1.223 billion was up 14% and offset the impact of a decline in the U.S. mortgage market. This growth was again powered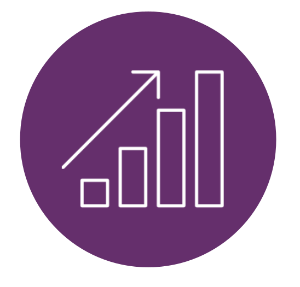 by Workforce Solutions, growing 35%, as well as strong growth in USIS non-mortgage and International revenue," said Mark W. Begor, Equifax Chief Executive Officer. "We are investing our strong outperformance in almost $3 billion of strategic and accretive acquisitions this year, which will position Equifax for future growth, including our people-based risk intelligence data provider Appriss Insights, which we closed just after quarter-end. The acquisitions enhance the differentiated data 'Only Equifax' can provide."
Begor said the company's EFX2023 Strategy, leveraging the Equifax Cloud™ to drive innovation, new products and growth, has positioned the company to continue strong performance into 2022 and beyond. Also, based on strong third quarter results, Equifax is again raising its full-year financial guidance.
"We are diversifying Equifax beyond our traditional credit bureau roots to a more diversified data, analytics, and technology company with our investments in the cloud, new data assets and NPIs, along with reinvesting our outperformance in bolt-on M&A in areas such as talent, government, and identity and fraud."
Other earnings highlights include:
Workforce Solutions revenue growth of 35%, its 10th consecutive quarter in the double-digits.

USIS non-mortgage revenue growth of almost 16%, with organic growth of over 9%.

International revenue growth of 10% on a local currency basis, the fourth consecutive quarter of growth following the COVID pandemic impacts.

Execution of the strategic acquisitions of Appriss Insights, Health e(fx) and Teletrack, which enhance our differentiated data, strengthen Workforce Solutions and broaden our identity and fraud protection capabilities.

Accelerating New Product Innovation performance by delivering 30 new products. Our 115 new products in the market through the third quarter this year are an 18% increase from the 96 in the same timeframe in 2020.
Click here to view the earnings presentation.