Impact
Behind BOLD: Leaders of Equifax Black/African American Employee Network
DURING BLACK HISTORY MONTH, Equifax's Black Organization Leveraging Differences (BOLD) hosted a full line-up of educational and engagement activities centered on supporting Black and African American employees and their allies. Antoinette Bunkley, Director of Global Communications, sat down with Ed Baines and Lonnie Harris Jr., two bright minds at Equifax and the co-chairs of BOLD, to discuss how Equifax employee networks – and their efforts – are sparking a greater sense of belonging and inclusion for all employees.
Ed B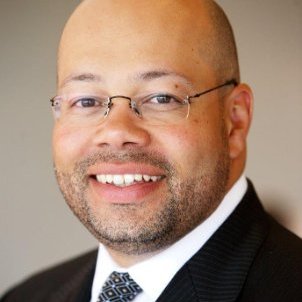 aines is the Sales Operations Program Management Leader within the United States Information Solutions (USIS) business unit. A key member of our sales operations organization, Baines has been at Equifax for more than six years and is involved in several high-impact sales enablement transformation initiatives. As our customers' needs evolve in the digital landscape, Baines and his team have helped enable a new, more contemporary selling approach across the sales team.
Lonnie Harris is the Vice President of the Privacy Engineering program and has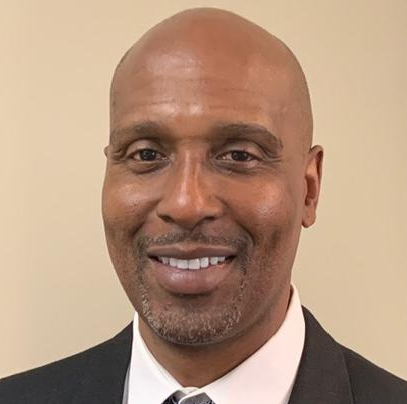 been at Equifax for over two years. At a cutting-edge data and analytics company, privacy is a core tenet for Equifax, embedded across all aspects of the business. Our privacy engineering team is continuously assessing data privacy governance to ensure continuous improvement and industry leadership in data privacy.
Though their job functions are different, the two come together to lead the BOLD network with a unified approach. As a fellow BOLD member, Antoinette was excited to learn more about Ed and Lonnie, their experiences at Equifax and why BOLD is important to them.
Antoinette: I'm going to start with an ice breaker question to kick things off. What is one thing you like to do on the weekends or in your free time for fun?
Baines: I am addicted to golf! Absolutely. Atlanta is a great, great town for golf.
Harris: Really? I didn't know that! Me, I'm an avid pool player. When I can, I like to get out and pick up a pool stick.
Can you share any trends in your respective industries that you've been able to tie into your work function?
Harris: Absolutely. One critical aspect of the privacy engineering field is what is called "Privacy by Design." This is a huge shift left where we began analyzing privacy impacts to the products, services and applications we develop early in the business development phase to ensure that individual privacy is top of mind. Our privacy engineering program at Equifax demonstrates the company's maturity in aligning with industry standards and positions us as a thought leader in the privacy space.
So, Ed, why do you think Equifax is an interesting or career challenging place to work?
Baines: At Equifax USIS, we are on a real journey to transform the way we go to market with our customers in the sales organizations. Being a part of and helping to influence that journey is something I find both interesting and challenging at the same time.
When did you get involved with the BOLD network, and why is it important for you?
Baines: I've been involved since the beginning of BOLD in 2019, and that started with conversations among a few leaders who had a common interest for building a network and a community within Equifax. This led to a broader advisory group that I was a part of in 2020. After the George Floyd incident occurred in mid-2020, we worked together with senior leadership to accelerate the creation of the BOLD network, and I've been part of it ever since. I'm passionate about our mission and the opportunity to lead an organization really focused on helping to make Equifax an employer of choice and a great place to work.
Harris: For me, it was about six to eight months ago, after I saw an opportunity to help develop the network's mentorship program, something I'm really big on. I was really fortunate to have leaders in my career who have helped me along the way, and it is important to me to pass that on to others. BOLD provided a great platform for me to be able to do that. To add on to that, BOLD allows me to reach across the organization and learn about the different business units and functions more intimately. I get to know other people who I ordinarily might not interact with. It's a community that just feels like home.
How does Equifax support you and the BOLD network?
Baines: Support from the executive leadership team has been amazing, starting with our executive sponsor, Bryson Koehler. You know, there isn't a senior leadership team member I have met who hasn't been overwhelmingly supportive. In my experience, companies don't always provide that level of SLT support for employee networks. So to see that level of support here is really encouraging.
BOLD has put on some awesome events for Black History Month at our offices and virtually. What has been your favorite part so far?
Harris: It's been amazing! I mean, in the first 10 days, we had yoga, chair massages, speakers, food tastings… and the turnout has been very exciting.
What does BOLD have planned for the rest of the year?
Baines: I'm excited about the credit education initiative that BOLD is piloting, in partnership with other employee networks. One of BOLD's strategic pillars is advancing financial inclusion, and this initiative will allow us, through our partners, to go to the African American community and deliver credit education that is much needed. Right now, we're going through the training ourselves and providing feedback to the Foundation. And then hopefully in the back half of the year, we'll start to get out in the marketplace, shoulder to shoulder with our partners and deliver credit education to the Black community.
Last question: What do you consider to be BOLD's greatest impact?
Baines: If I had to pick one, I would say its greatest impact to-date is increasing visibility of Black talent. We are starting to see more movement, more advancement at more senior levels than we've seen in quite some time with our Black associates. And I would like to think that BOLD had a little bit to do with that.
Harris: All of the programs that BOLD has put in place, like the mentorship program and our educational programs on understanding credit. All of these lead to a brand that you start to take outside of Equifax. The BOLD community is proud and excited to showcase what we do both inside and outside the organization, and I am appreciative of that ability to bring that brand externally with BOLD.
To learn more about Equifax's diversity and inclusion initiatives, visit our website.