Supplier Diversity and Corporate Citizenship
Equifax seeks to provide a fair opportunity for diverse suppliers to compete for procurement of goods and services that will uphold our business imperative to deliver innovative and differentiated service solutions for customer challenges and to provide profitable growth for the company, our suppliers, and service providers. We focus on ethical inclusion to create shared value with minority- and women-owned businesses and show leadership in building the economic strength of companies that buy our products and services and of communities in which we conduct business.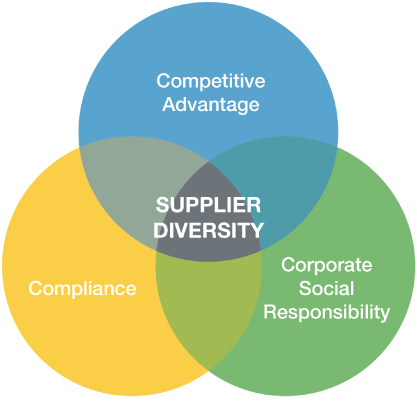 See Who Qualifies
See our Supplier diversity definitions for qualifications
Our Supplier Diversity Policy Overview
Learn more about Equifax investments in supplier diversity
Learn Mo
"Equifax has never been better positioned to smartly support our communities. From our effort around supplier diversity to our philanthropic investments to our increasing engagement around skills-based volunteerism, we have strategically aligned our resources to create positive, lasting impact."
David Stiffler Vice President of Global Corporate Social Responsibility
Keep track of your business credit activity
Learn about our Small Business Credit Reports
How to Contact Us
Get more information on how to participate in the supplier diversity program