Overview
Mitigate Risk While Uncovering Opportunities
Keeping your customers loyal and identifying opportunities within your existing portfolios is essential to achieve smarter revenue. While at the same time, you must proactively manage the risk that may exist within your accounts. Our solutions help you identify which accounts are performing well and which are at risk. Use financial capacity and propensity insights to help you grow customer relationships by engaging them with the right offers at the right time and through the right channels.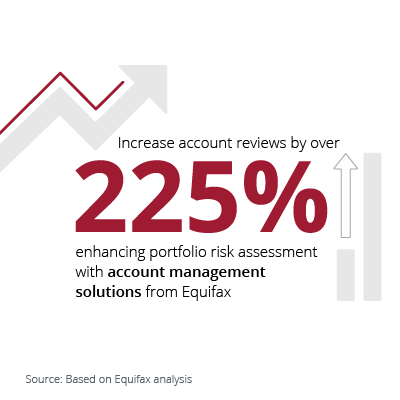 Ready to Complete Your Task?
Recommended Products
Need Help deciding?
Connect with our sales team today to get a product consultation.