Overview
More Data, Better Analysis - Better Risk Management
Generate meaningful insights and manage risk with powerful AI-enabled analytic capabilities. Our analytic platforms provide a unified experience that combines the best of data and analytics with decisioning execution. Get a complete picture across multiple data sources, generate insights by leveraging machine learning and modeling automation, and move from analytics to production faster with our cloud-native solutions.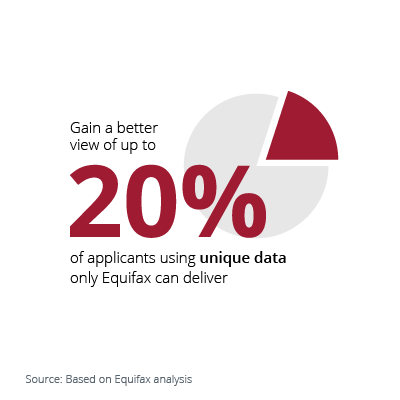 Financial Services
Know your customer better with new insights from expanded data and deep analysis.

Automotive
Use multiple data about prospects, customers, and dealers to reduce your risk.
Fintech
Real-time data access and fast analysis help you get ahead of potential risks.
Mortgage & Housing
Better data and analysis can reduce the risk of borrower delinquency or default.
Go a Level Deeper for Better Decisioning and More Approvals
Core credit assets, attributes & scores
Robust commercial data via the CFN
Alternative credit data
Income and wealth information
Telecom and utilities data through NCTUE
Ready to Complete Your Task?
Recommended Products
Need Help deciding?
Connect with our sales team today to get a product consultation.