Overview
Fight Fraud Throughout the Customer Journey
Protecting the integrity of your business and your reputation against fraud while reducing customer friction requires more than a one-off approach. It calls for a persistent prevention strategy and a trusted partner.

We can help you create a layered fraud defense for end-to-end protection across the customer journey. Our identity and fraud solutions can help your business catch and act on fraud attempts quickly while preserving the customer experience and increasing conversions.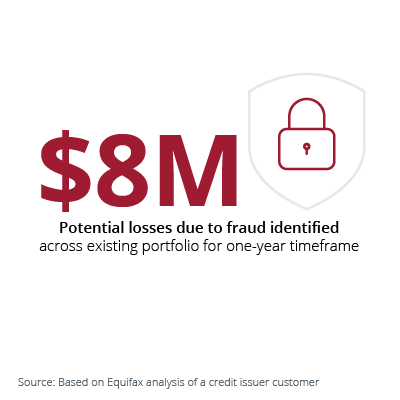 Financial Services
Build identity trust without causing friction for banking customers
Automotive
Prevent fraud during the car buying process
Fintech
Reduce digital fraud without sacrificing customer experience
Mortgage & Housing
Protect against identity fraud when tenant screening
Ready to Complete Your Task?
Recommended Products
Need Help deciding?
Connect with our sales team today to get a product consultation.