Overview
Profitability, Meet Compliance
It's challenging to balance credit risk compliance with driving toward increased profitability. Having easy access to a comprehensive view of credit risk is essential as you strike the right balance between keeping regulators at bay and ensuring you're not turning away legitimate customers unnecessarily.

With credit risk solutions from Equifax, you can access unique, expanded data sets and rely on enhanced analysis for a better understanding of current and potential customers.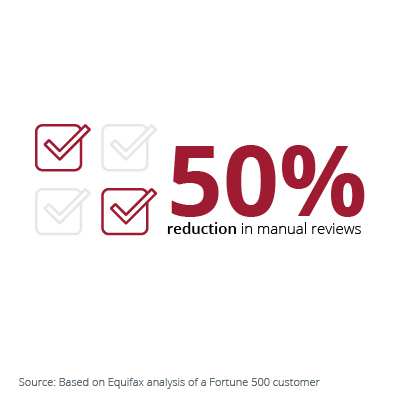 Financial Services
Keep compliance with AML, KYC, MLA and other important regulations
Automotive
Make compliance an integrated part of your day-to-day business.
Fintech
Mitigate reputational risks with compliance solutions for your evolving industry.
Mortgage & Housing
Ability to pay, servicing requirements, and more - keep compliance on track.
Ready to Complete Your Task?
Complete view of assets & obligations
Expansive industry data & credit trends
Enhanced predictive modeling
Robust & reliable commercial data sets
Advanced credit attributes
Ready to Complete Your Task?
Recommended Products
Need Help deciding?
Connect with our sales team today to get a product consultation.