InstaTouch Suite: From Friction To Flow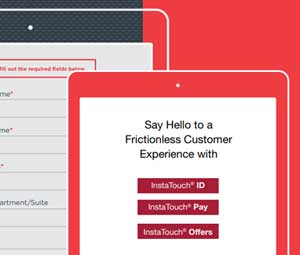 Equifax can help you improve your consumer experience, reduce risk and drive business growth with our InstaTouch® Suite.
InstaTouch simplifies the way consumers and businesses interact digitally. The suite is comprised of three products: InstaTouch ID, InstaTouch Pay, and InstaTouch Offers. All give consumers the improved experience and convenience they desire across many types of interactions—from shopping and paying for services online to applying for a line of credit or opening an account.
Related Links