Find Your Maximum Viable Person
Harness relevant data that evaluates consumers to reveal their potential or their hidden risk.
For better progress and protection, you need to know more.
Currently, incidents of new account, account takeover and synthetic ID fraud are expanding at an annual rate of 100% or more. Organizations face a dilemma: Improved fraud defenses can make it more difficult for valued customers to enjoy fast, convenient interactions with their lenders, retailers and service providers.

Organizations are in a constant battle to fight fraud effectively without disrupting the consumer's experience. How can you can raise the bar in your risk management and account decisioning operations, yet maintain friction-free interactions with valued consumers?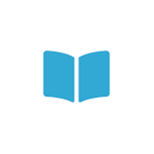 Seek out the
Maximum Viable Person℠
Delivered by Equifax.
Answer the Toughest Questions
We've Identified Six Best Practices
The right mix of data, analytics and technologies, applied in ways that don't cause friction and disrupt the consumer experience, can tell you.
Learn and apply six best practices, and your business will always be able to discover the Maximum Viable Person.
TAKE THE NEXT STEP