end-to-end Customer Lifecycle Management
Compared to Data.com and other Salesforce Apps, BusinessConnect for Marketing by Equifax has all the features you need.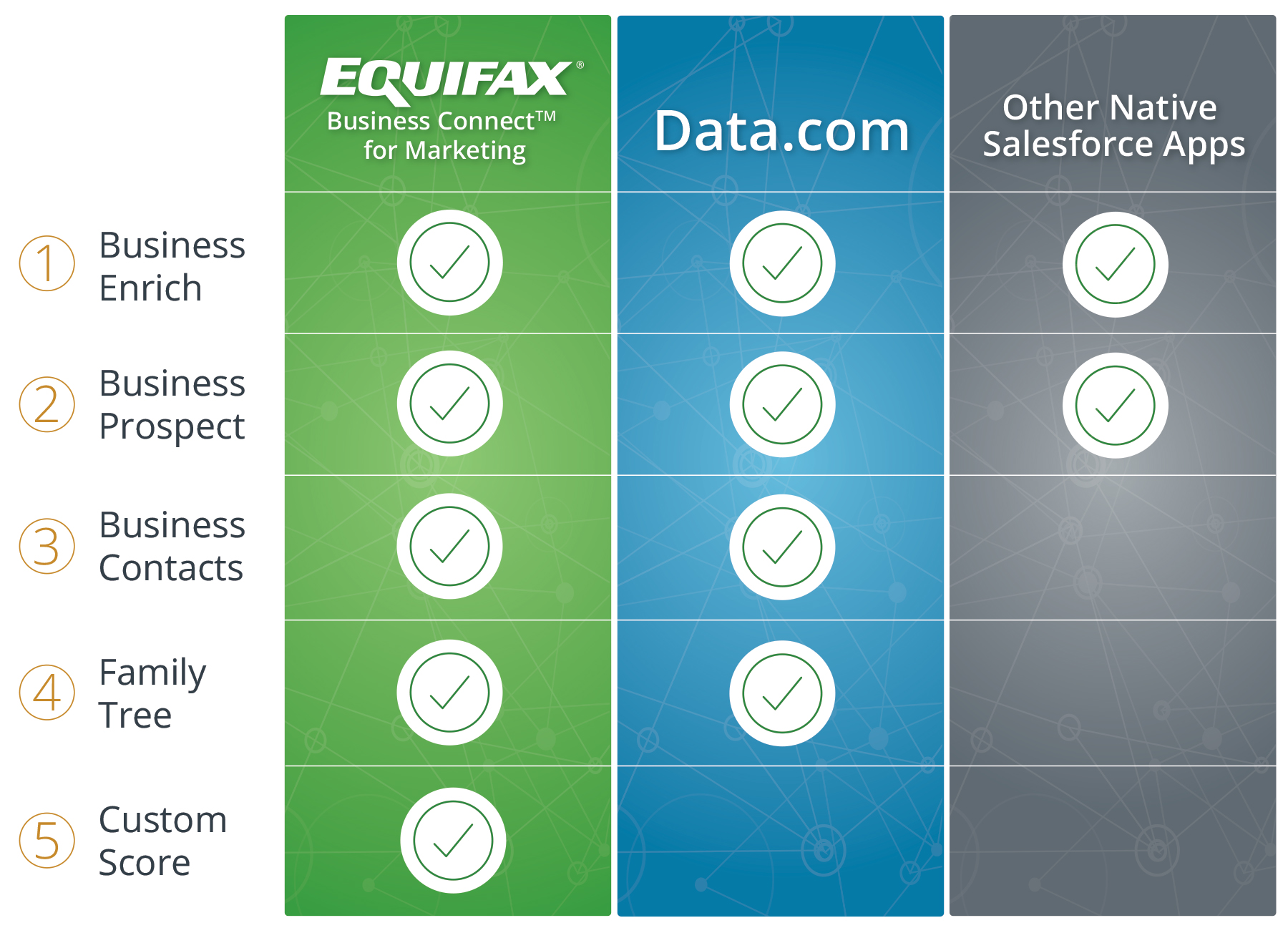 Switching steps
Switching from Data.com to BusinessConnect is a simple process that will have your team up and running in no time. Simply install BusinessConnect in Salesforce, disable Data.com rules and configure BusinessConnect rules.

Disable Clean Jobs
Change clean jobs preferences in Salesforce.

Configure Integration Rules
Change data integration preference.

Activate new integration rules
Turn the new rules on and get to work.